Compared to WordPress and Joomla, less people show interest in Drupal because it seems complicated to them. Drupal is far more powerful than WordPress and Joomla and that is why it needs a certain level of web programming knowledge to handle it. Those who understand the capabilities of this robust CMS, never blame its complexity.
Web programming experts love it for its vast range of customization options, but designers avoid it due to same reasons. Most of them get confused and think that Drupal theme design is an unachievable task.
Let's be serious. If you have only Photoshop, CSS and HTML knowledge, Drupal web designing is not for you. The theming layer has been simplified quite a lot in the past few years by dedicated developer community, but still you need ample knowledge of PHP to control PHP template Engine.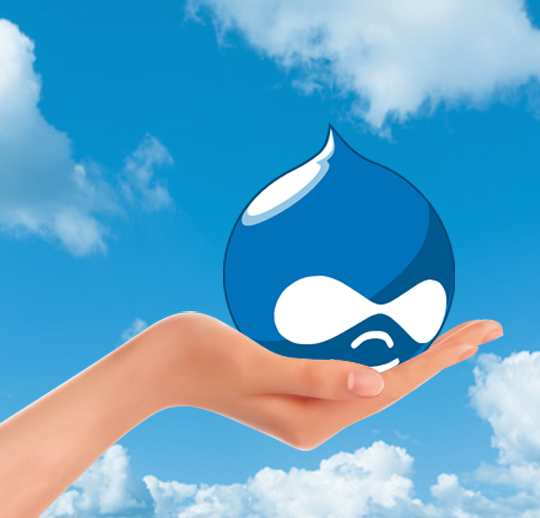 If it is so hard, then why should designers and developers use it? They should, because it has stronger security features, has the capability to handle large websites and gives the freedom to update content within few minutes. If you hire a knowledgeable designers and expert developer for Drupal CMS web development, they can produce something exceptional.
Due to the popularity of WordPress, you can find thousands of pre made themes online at cheaper rates. Ready made Drupal themes are not so easily available. Most people think that it's a great advantage for WordPress development, but what about original design?
As there are already so many free and paid themes available in the market, designers often download them for a few dollars and use them in client's website. They forget that the same theme can be used by other businesses as well. On the other hand, lack of Drupal themes compels designers to create a customize one for client's site and thus, clients get an exclusive layout.
However, if you have programming knowledge and don't want to hire a designer for custom layout, it has ready-made solution for you. There are some great themes available in the market as well.
So, how can a novice designer adapt the UI of this versatile CMS? Try using grids to maintain a balance in the layout and opt for standard graphical elements. This powerful CMS has a default web form size and your customized forms should match the specific dimension.
Some familiarity with this CMS can change your perception. As a developer, you must have the courage to experiment with different content management systems. Check out some beautifully designed websites and go though the admin panel to explore its unlimited possibilities. It's a free, open source, secure, multi OS and server compatible content management system. There are some great competitors in the market, but Drupal has a bright future ahead.
Additional reads: 6 Drupal Modules To Give Boost To Your Website's Functionality