01 Jan / 2013
2,073 views
Best Wishes for a Happy New Year!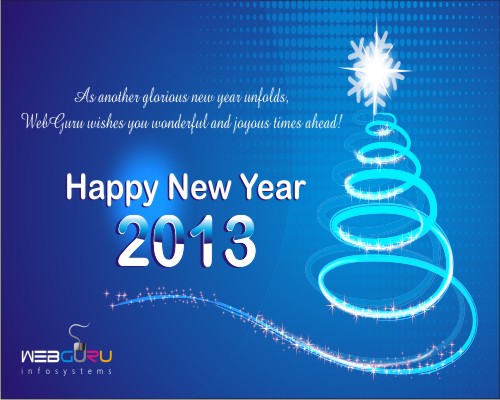 As a new calendar year unfolds bringing in expectations for a brighter tomorrow, WebGuru takes this opportunity to wish you and your family a wonderful New Year filled with health, happiness and prosperity.
Let's all gear up for a fresh start with new confidence and courage to face new challenges. Celebrate life to the fullest and make year 2013 a memorable one.