02 Sep / 2010
759 views
Give Your Design Skills An Upward Thrust With Some Cool Website Design Tips
Constant improvement of skills is the basic requirement of survival in the website designindustry. Since Internet is an ever-evolving field, you need to upgrade your designing skills consistently so that you can face the challenges of coming era with confidence. Success comes for a price in this domain and it has a short existence. Therefore, you need to be on the learning track throughout your career; otherwise, you may find it extremely hard to cope with the complex requirements of the clients. Here in this article, we are going to discuss some tips that can prove highly effective to hone your designing skills to a great extent.
Learn SEO: – You know the basics of SEO and can make a website SEO friendly. But still, you are not sure how SEO works. What are its parameters? So, it is the high time to increase your awareness about SEO, so that you can incorporate the concepts of SEO while designing a website and that will definitely increase satisfaction level of your clients. Since SEO is an emerging field, you need to have a fair level of authority on it. Creativity along with SEO knowledge will definitely considered as an added advantage.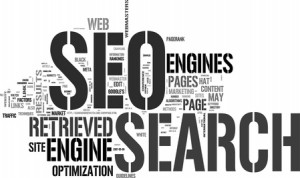 Know The Topography: – Web topography is a complex field since it includes some advance technologies such as Cufon, SIFR etc. Topography descries the basic structure of a website. Unless you are good at handling web topography, you are bound to make a mess with the structure of a website. Try to go through some articles and tutorials such as Typetester, Typechart, Better CSS Font Stacks etc to get the hang of it easily.
Jump On JavaScript: – Obviously you are not a coder and we do not expect you to be. But as you are into website design industry, it is your moral and professional responsibility to learn some basics of JavaScript application since it will help you to speed up a website design as you would not have to ask a JavaScript developer for making some minor changes in a website. Moreover, JavaScript is no longer a Greek to Google and therefore, its usage in website is bound to increase in coming days.

Use a Sketchbook: – There is no better way to give expression to your thoughts than sketching ideas in pen and paper. At first things might appear incoherent and clumsy but gradually things will start taking shape. Try to get into the idea of brainstorming your loose concepts in paper because it will help you to organize different ideas into perfect shape and finally you will be able to produce something inspiring and creative.
Go Through The Basics Once Again: – Most of us likely to forget some of the basics of website design as we are leading a fast-paced life all the time. So, take a sudden break from your career and devote sometime for learning the basics of website design that includes "Design principles", "Color theory", "Web Usability", "CSS techniques" and many more.
Attend Conferences and Events: – The importance of attending website design conferences that are held throughout year is often overlooked blatantly. But attending these conferences can help you to learn what are current trends and where our website design industry is heading.
Be Inspired: If you are finding your room stuffy, it is time to shut down your PC and go for a small stroll in the garden. Inspiration often times does not come so naturally. Sometimes, you have to find it in open place and taking a break from your daily duties can help a lot to get that inspiration.