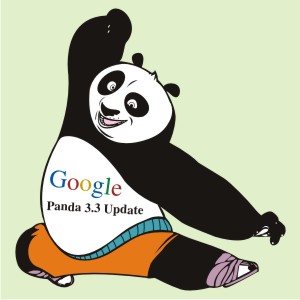 With the latest Panda update (Panda 3.3), Google has clearly decided to draw the line between "SEO friendly" content and "over optimized" content. According to Matt Cutts, head of Google's search spam team, Panda 3.3 is aimed at making the internet a fair arena for marketing.
Fair enough…but does that mean websites will now get what they deserve?
Possibly. According to Cutts, as opposed to websites who are "overly doing their SEO", websites who create user-friendly, information-rich content will now be given preference.
Let's take a look…
Content
There are several good websites ranking poorly in SERPs, while their weaker contemporaries with "keyword rich content" continue to occupy the top slots. However, thanks to Panda 3.3, Google will now pay more attention to "relevant" content and not just "keyword rich" content. Which means, using the same keywords in an article repeatedly will get you penalized for "over optimization", use of irrelevant keywords notwithstanding.
Quite simply, great content equals to helpful information and will result in good ranks. Weak or thin content, overuse of same keyword(s) and duplicate content will result in slide of your website rank.
In Cutts' own words "…if you're selecting topics based on what your audience would find helpful, you're doing content strategy right. If you're choosing what to write about based on the keywords you want to be found for, you don't have the reader top of mind; and Google is doing everything they can in its algorithm not to reward such sites in the SERPs.
"Make a compelling site. Make a site that's useful. Make a site that's interesting. Make a site that's relevant to people's interests…"
If you have been booted by Panda already, start changing your content for search engines to content for readers. Include keywords only where necessary and relevant. Make sure articles are original, informative and keyword density is not more than 2-5%.
Besides content, Panda update will also make several changes to other SEO aspects, like image  optimization, link exchange, and local search results.
Image
You have to start including descriptive alt tags for images, related to its respective content. For instance, if your content is on website design, use an image alt that says 'website design' and not 'graphic design'.
Of course, SEO has always stressed on relevant alt tag usage. With Panda 3.3 however, besides alt tags, image anchor texts, descriptions and file-names must clearly state the page's content.
Local Search
For local searches, changes effective will pertain to detecting user location and displaying results accordingly. For instance, if you are a user from India searching for a web content writing company, Google will detect your location and display the results accordingly.
Furthermore, it will show results from particularly your area. So, whether or not an Indian user inputs "web content writing, (city name)" as a keyword to search his area-based companies, Panda will, by default, show him companies in his city.
Local companies are destined to reap huge benefits from Panda's new update. As opposed to large MNCs that tend to occupy top spots in SERPs because of their impressive SEO campaigns, smaller companies can now rest easy with Google's default search results. This means, despite the absence of targeted keywords, local companies will be first in line for promotion by Google to a user from its particular area.
Link Exchange
Panda will now map the number of links you are exchanging on your site. A large number of links in one page will be treated as link spamming. Also, every incoming and outgoing link in your site must be relevant to the content it is linked to, or be considered as link spamming.
Google however, has not revealed the number of links that can be placed in a page to avoid spamming penalty. According to Cutts, a page should avoid "way too many links" that would "go beyond what a normal person would expect in a particular area".
The Panda 3.3 update is destined to create a few cracks in your website's rank. But don't go crazy yet. White hat SEO has grown a few notch more sophisticated. Start modifications today for a better rank tomorrow.
All the best!