05 Jan / 2011
904 views
Nature Inspired Website Designing: Advantages and Instances
Nature has always been a great source of inspiration for mankind since ages. Its relaxing and serene beauty blended with the vibrant hues of life makes it an all time favorite among designers and creative people.
In website designing too, different elements of nature and its captivating landscapes have been effectively used to create a bridge of communication between the company and its potential customers. Scroll below and view some interesting website designs that display a perfect harmony of natural elegance and splendor: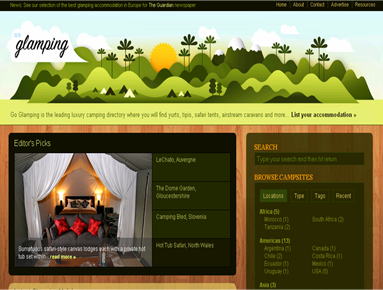 Go Glamping: Take a glance of the website, and its blend of green shades at the header takes you for a ride through the beauty and liveliness of nature. With its bold and bright texture that has an aura of radiance in it, this travel website is sure to have you craving for a relaxing break in the lap of nature.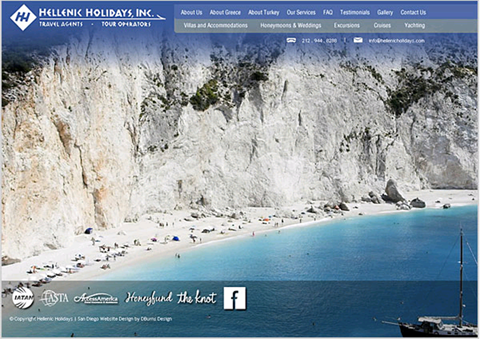 Hellenic Holidays: Nothing can beat the esthetic look of this website where nature is captured in its rugged beauty, added with a mesmerizing presence of serenity and tranquility. The natural play of colors is an added benefit of this website that makes the presence of nature prominently visible.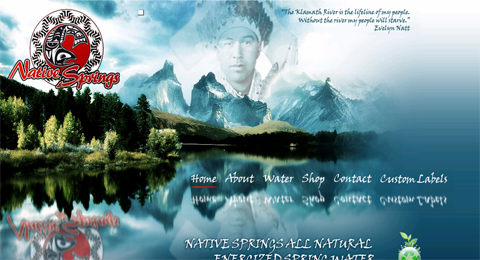 Native Springs: In this website, nature is shown in its chaste form that elucidates a heavenly essence. The blend of greenery with crystal clear water and snow topped mountains marks a soothing and comforting spirit that works for this website.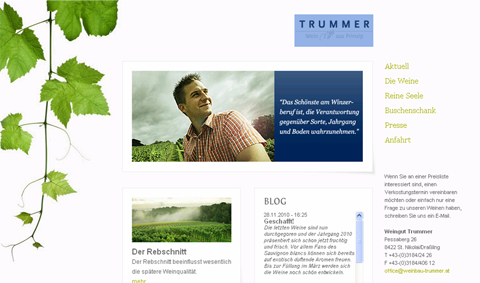 Weingut Trumme: This website stands out amidst the crowd with its simple and sober designing. The grapevine leaf at the side of the website adds a clean and fresh natural flavor that becomes the highlight of this site.