The good old days are gone. And so are the good old classic browsers. As generation Y is going gaga over the modern and sophisticated version of web browsers, the days of classic browsers are literary drawing to an inevitable end. They have successfully added a new dimension in the sphere of website design. The rise of mobile platform has changed the way people used to surf Internet quite a few days ago. Mobile platform, more particularly Android Phone, has added glamor and glitz by making it much more interactive, multifunctional, fast and lightweight. It offers everything that you need to have while on the go. But browsing in Android Phone is vastly different from that of the PC. Its screen is small and its resolution and configurations are drastically different from that of a PC and this is the reason why you need to be a bit choosy while sorting out the best mobile web browser for your Smart Phones. Now, if you are still confused, take your time and go through this post to have a better idea of the different features of different mobile website browsers: –
Fennec (AKA Mobile Firefox): – Fennec is truly a showstopper when it comes to choosing the best mobile web browser. It is packed with power features and comes with a number of add-ons, one touch bookmarking option and host of other similar features. It is extremely light weight and therefore there will be little chances of getting mobile hanged while surfing. However, it is still struggling with some of its shortcomings. It is ideal for browsing large pages and if your Android Phone does not have sufficient memory, you should switch to other options. Links cannot be opened by using other applications while browsing in Fennec. But still, this is great platform for mobile web browsing.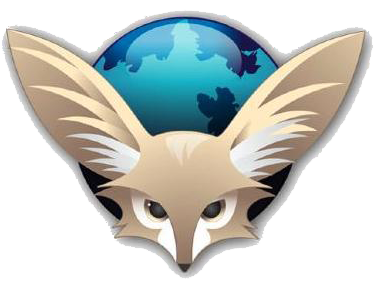 Opera Mini 5: – It is by far the most controversial browser ever launched. It works beautifully even when mobile network crumbles but still it is lagging behind mobile web browsers because of some nagging technical issues over which it has no control literarily. The main allegation against Opera Mini 5 is that it does support all the web technologies and its interface is lackluster. But if you having some problems with net connection, Opera Mini 5 will certainly be your perfect choice.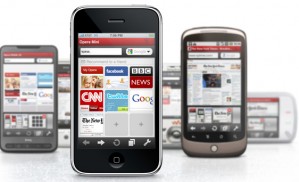 xScope: – If you are a performance seeker, you should go for this mobile web browser. It is famed for its amazing functionality and it comes with hordes of features that have made it truly irresistible. Fast tabbed browsing, bookmarking function, multifunctional zoom etc are some of its unique features. What's more you can choose custom theme for this application.
Dolphin: – This is a default web browser of Android phone and therefore, it has gained enormous popularity among Android users. It supports diverse types of design themes, it is good at saving cache to CD card and it comes with a jaw dropping multi-touch zoom. What else do you want from it?
SkyFire 2.0: – A rich and comfortable web experience is what you are likely to get in this amazing mobile web browser. One of its unique advantages is that you can play Flash video in your phone without facing any kind of technical glitch. What is all the more interesting about SkyFire 2.0 that it render websites by using its own servers.