11 Jan / 2011
687 views
Video In Website Design: Examples That Inspire
Reaching out to maximum number of potential customers easily and effectively is the core objective of commercial website designing. Focus of every creative website designer should be on doing something drastically different or innovative that helps him convey a clear and direct message. For entertainment and corporate websites that display artistic qualities, use of videos has always been a favored option that makes one of the most powerful tools. It not only adds visual interactivity but also create brand awareness among its targeted audience.
Making your mark felt in today's cut throat competitive web market is not an easy task. An elegant and creatively done professional video can be your gateway of communication to a broader spectrum of visitors. Here we bring for you some excellent web designs that have used interactive videos to its maximum benefits:
Bulgari B.Zero13: Take a virtual tour through the background video of this website and you are sure to feel mesmerized by its glamour, glitz and splendor. Undoubtedly, a perfect start for a jewelry and luxury retail goods website, this video has strong potential to hold a visitors attention instantly. Feel the soft transaction, easy navigational menu and captivating graphics that make for a comprehensive and enticing entry to the website.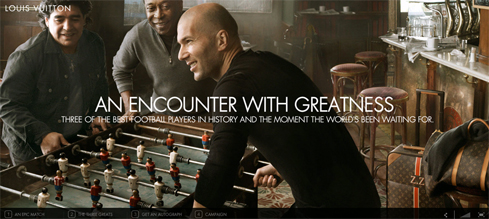 Louis Vuitton Journeys: This is another brilliantly done website background video that suits the essence of the company's campaign aptly. The easy flowing transaction and menu navigation added with visitor interactivity make it an instant hit among target audience.
Toyota Avalon: Browse through this website and watch Toyato Avalon reach out to its targeted audience in style and show. The opening of the website greets you to a fully interactive trip where the five features of the vehicles get highlighted. Its rich creativity and sophisticated approach is a sure winner that promotes the brand to its crescendo.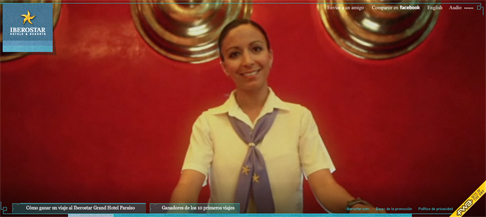 Iberostar: A virtual tour through this website and you will be craving for a holiday break. As it takes you through the experience of a luxury resort, the website of Iberostar succeed in its goal of having you tempted for an experience like never before.