14 Sep / 2012
762 views
Website Design for a Business Relation Management Company
WebGuru has recently developed a Drupal based site for indiaclub.fr Club India aims to improve India-France business relations and help companies find valuable business partners.
Drupal is an easily customizable and highly secure Content Management System. Here are some important design elements used by WebGuru developers to make the site attractive and user-friendly.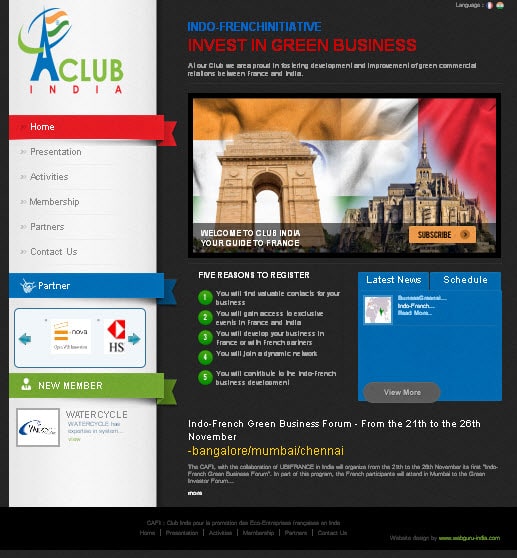 Special Features:
Multi Language Support– At the top right corner of the homepage, national flags of India and France are displayed as buttons. These two buttons act as a translator tool and help users toggle between English and French languages.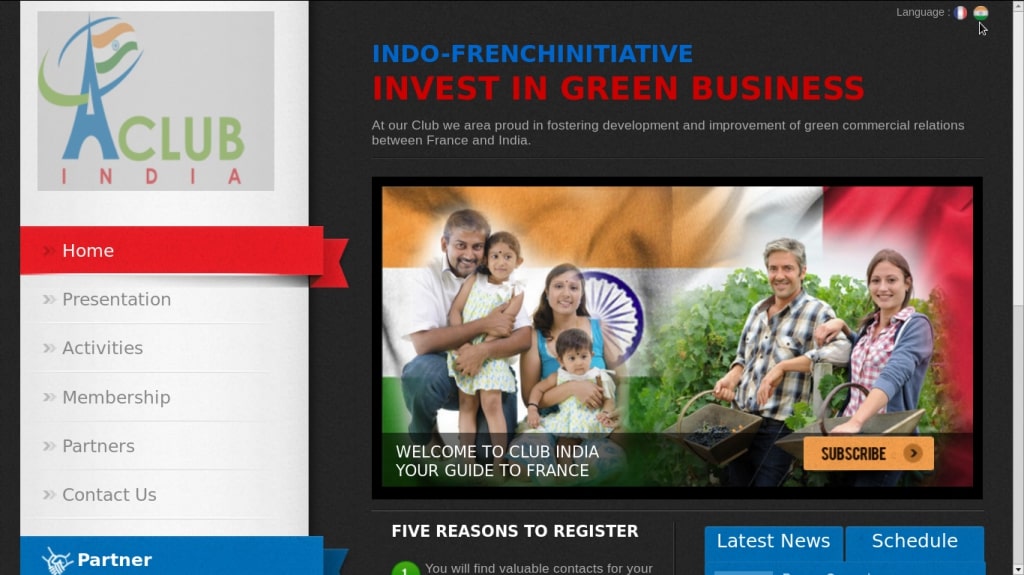 Dynamic Slider– The dynamic slider on the Home page and the left sidebar has been created using jQuery to add a dynamic effect to the site without making it slow. Since it's developed in jQuery, people can view it on both desktop and mobile browsers.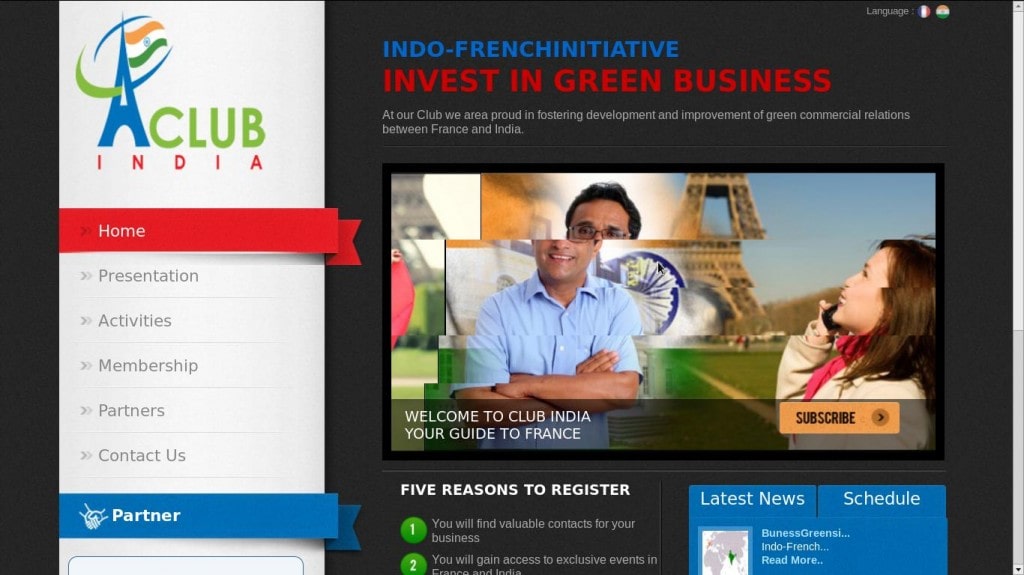 Latest News/Schedule Box– The latest news and schedule box at the homepage is created using a plug-in. It helps users check the France and India related business news at a glance.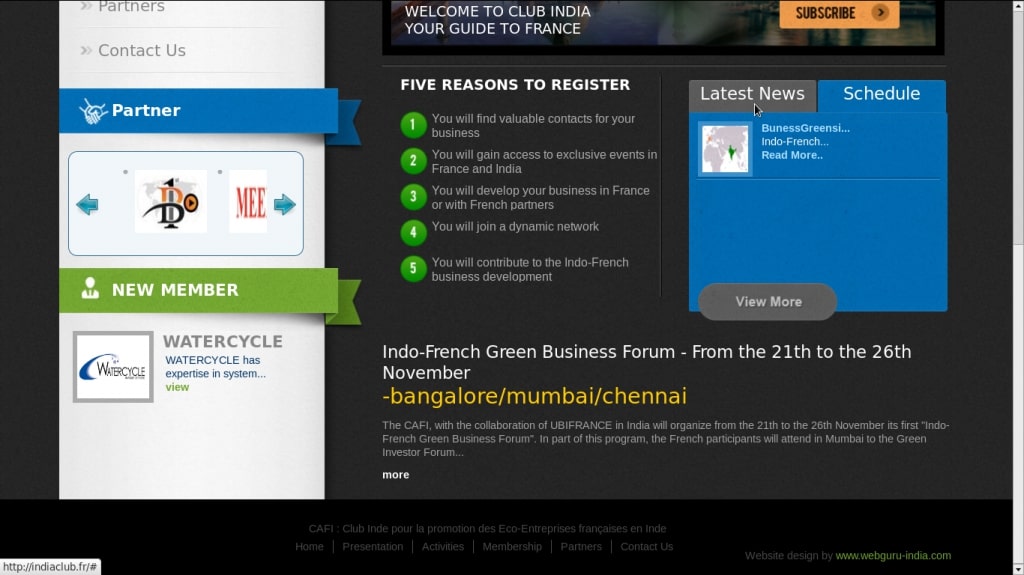 Subscribe Button– This button on the Homepage is linked with the registration form. Clicking on the "subscribe" button opens a new window and displays the registration form. The registration form has error detection feature to eliminate any possibility of incomplete form submission.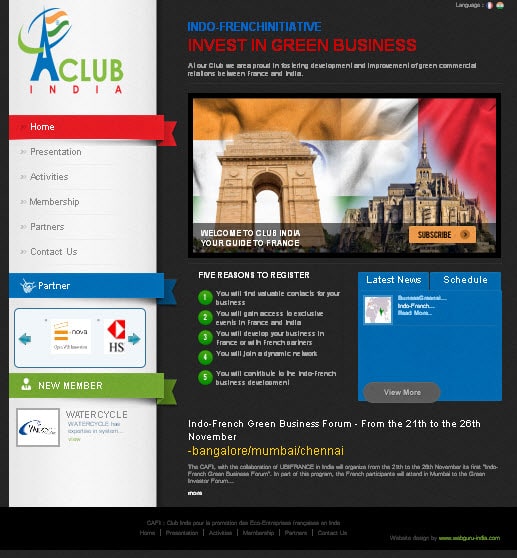 Contact Form– The "contact us" page features a brief contact form with error detection feature. If a user does not fill up mandatory fields and hits the submit button, the error messages inform him about his mistakes.