16 Mar / 2011
899 views
10 SEO tips for Website Designers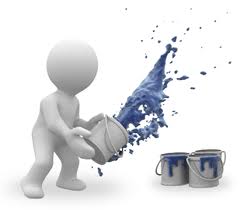 Website designs play a major role in the SEO of a site. A big part of search engine optimization responsibility lies with the website designer. Unfortunately, an alarming number of website designers are not fully aware of how a good SEO site should be built. Instead, most designers concentrate on color schemes and images they think will make the site more attractive to users.
A good website design is a lot about creative, innovative ideas. More importantly, it's about user appeal. A web page is only attractive so far as users find it attractive. Honestly, it doesn't matter if you, as a designer, think its ugly. If it works for the user, it's a good design.
Let's take a look at the fundamentals of creating an effective SEO website design:
Pretty Codes – Always use a semantic code. Search engines find it easier to read descriptive tags and understand content thereof. Besides, your site's styling is much cleaner using semantic code.
Stop the Abuse – Keywords must be used to describe your content, and make sense when they do. Use keywords in the main body of content only where required. Avoid keyword stuffing – using keywords as many times as possible without sentences making much sense. Additionally, limit keyword usage to url, title tag, and heading tags.
Simplify Navigation – Do not use Flash no matter how stylish the drop down effects are. Search engines don't read Flash, which means your links will not be followed.
Make them Unique – Each page should have a different page title. Using the same page title across all pages will mean you are duplicating content, which search engines disfavor.
Image Description – Search engines don't read images. They read text. Use the alt attribute to describe an image to make sure search engines list you in image searches.
Don't Generalize – Link to relevant content but don't forget to use a keyword in the link to describe the content you are linking to. Links with 'learn more about puppies' is better than a generic link that say 'learn more'.
AJAX Use – enhances user experience but try to use it sparingly. AJAX content cannot be linked to. So, if you have an individual AJAX generated page, avoid using it.
Quick Indexing – Submitting your site to Google works but usually takes a number of days to be indexed. For timely indexing by search engines, a better idea is to get your site linked with another popular site in a relevant niche.
Allow Incoming Links – Quality incoming links will improve your site's search engine placement. If your site has quality content that is informative and useful to users, let other, good relevant sites link to you.
URL Consistency – Use or drop the 'www' and stick to it. www.abc and abc.com will be taken as two sites with similar content by search engines, and this doesn't scale to well with them.