06 Sep / 2010
1,215 views
5 Characteristics of Beautiful Portfolio Design
Every designer needs to have a portfolio where he can display some of his outstanding website design works with meticulous precision. Since you are going to showcase your strength and your designing skills there, you will certainly like to make it look as elegant as possible. You should not make it look overtly complex rather, what you should try to do is to add freshness in it. A good and impressive portfolio can serve as a lead generation tool that can go long way to give a boost to your online credibility. Here in this article, we are going to share some golden rules of designing a beautiful portfolio website that can add dramatic twist to your existing portfolio:
Give It a Strength: Prospective clients consider a wide number of factors before sorting out the most eligible candidate for their projects. Now, they are not going to contact you right away. They will check whether you will be able to deliver the best service that they want or whether you will able to deliver your best even when you are under extreme pressure. So, it is clear that you need to show some character in the designing style of your existing portfolio. Your portfolio needs to have an innate convincing capability so that the clients do not think twice before sending you a business mail.
One more thing, you should get intimated by the sheer magnitude of the work because clients would definitely lathe the idea of hiring a website designer who is not confident of the successful completion of the project.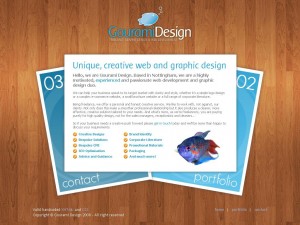 Clear Communication: Try to give your portfolio a voice. It should be designed in a way that can build up an effective communication with the prospective clients and you. The basic purpose of featuring sample works in portfolio is to educate the visitors about your designing strength. Try to add as many varieties of your work as possible in your portfolio as clients will definitely like to have a glimpse of your creativity.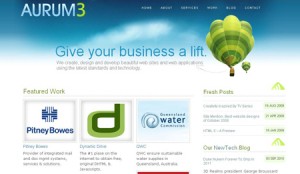 Give it A Creative Twist: – Flaunting a different look is not the only option to make your portfolio look interesting and engaging. Unless you are adding your creative inputs in it, success is sure to elude you. Since competition is steeping up in every single day, you need to do something different otherwise, you are likely to get overshadowed by others.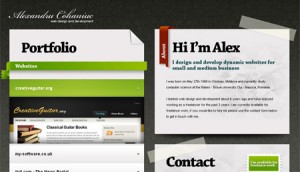 Make It Visible: – You have a good website and your portfolio looks superb but you are not getting any business queries. Sound bizarre. Now, you would not have to be a rocket scientist to solve this mystery. The reason is your portfolio is not drawing that amount of traffic that it needs to convert visitors into clients. This cannot be done by featuring a mind-blowing design in the home page rather, this can be done by increasing the visibility of your portfolio by incorporating some techniques of search engine optimization.
Do Not make It Overcrowded: – Try to eliminate unnecessary elements from your portfolio section since these elements can make your portfolio look like a clutter. A minimal approach is what people expect from an experienced designer.