Home Blog Website Development 5 Powerful CMS (Content Management Systems) Alternatives to WordPress
5 Powerful CMS (Content Management Systems) Alternatives to WordPress
WordPress may or may not be the best CMS but one thing is dead certain that it offers a wide range of features that are rare in most advance content management systems. WordPress has evolved significantly from the past but still, you may not find it as charming and as elegant, as it was considered to be in its hay days and the reasons are quite obvious. The main reason is that WordPress now has its alternative. There are nearly 40 to 50 content management systems available online that claim to offer the same features that WordPress once boasted off. Here in this article, we are going to present some of them that can be a real treat for your next website design or development project: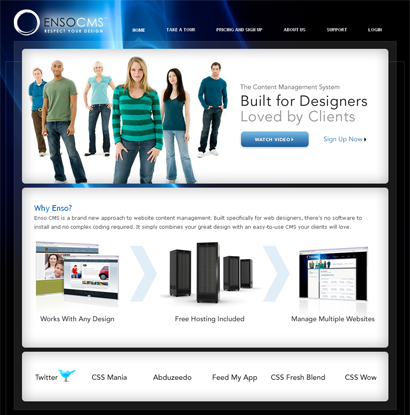 Enso CMS
Lets start with this newbie. This is a smartest content management system that you can have in your kitty. It is simple yet highly powerful and comes equipped with a number of advance features. No need to instant any software and even more, you would not have to muddle with any complex coding structure. It offers two tiers of functionality – control panel for the designers and a well synchronized content management system for your clients. The designer panel lets you manage multiple domains, multiple websites, navigation and many more such issues. In addition to that, Enso CMS also comes with a number of SEO friendly features.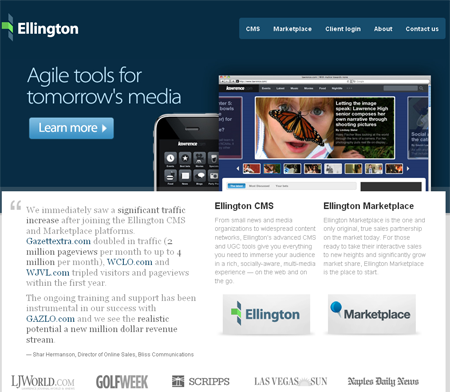 Ellington
This is the perfect Content management system that you can have to organize your content more efficaciously. Here,, you are likely to get everything that you need to make your website interactive, addictive and engaging.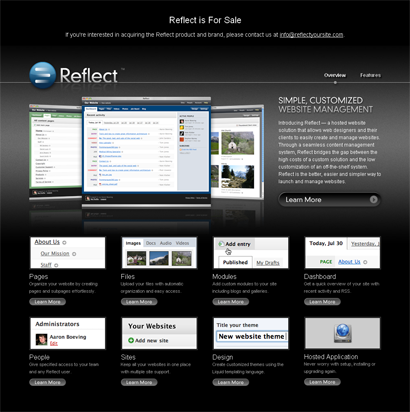 Reflect
Reflect is a simple and well customized website management system that will let you create and manage your website simultaneously. There is no better way to launch and manage websites than this iconic content management system – Reflect. But the bad news is that Reflect is up for sale, just hope that someone with a good heart will finally save it from its extinction.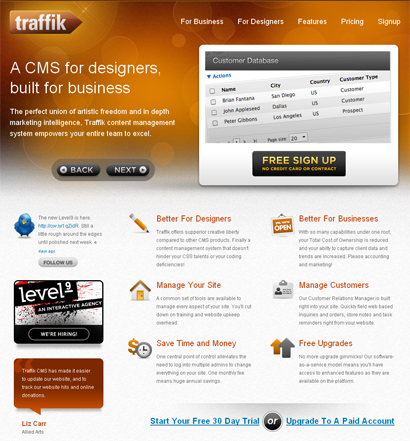 Traffik
This CMS comes with a overwhelming number of features that are powerful enough to manage the content of your website easily and almost effortlessly. Compared to other CMS products, Traffik scores high on the creative liberty that entrusts to creative website designers. Moreover, it is easy to manage and that means, you would not waste your precious time over mindless training and grooming. It should be the best choice for the designers.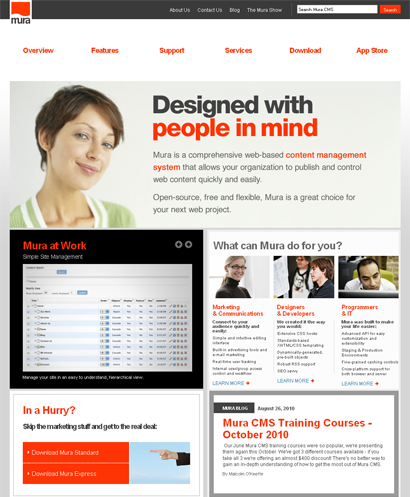 Mura CMS
The basic purpose of developing Mura CMS is to make designing and developing a website easier and faster. Mura CMS is in short a complete and powerful toolkit that offers the support that you need the most.