CSS is a remarkable language that gives website designers unlimited scope to modify a large number of pages instantly without opening and editing them manually. However, despite having a series of mind-blowing features, it has some serious shortcomings that can drive a website designer literary crazy. Now, if you are finding it difficult to manage with these shortcomings, here are some CSS preprocessors that are powerful enough to parse the variables of CSS into regular style sheets. Here in this article, we have included a long list of some of the most efficient and powerful CSS preprocessors that you can give you enough opportunity to speed up the development time. So, just start exploring it:
Sass: – CSS is really a fun if we go by the philosophy of Sass. This particular CSS preprocessor allows the use of variables and offer a simplified syntax that can prove highly effective. A truly amazing experience is waiting for you and all you have to do is to explore it at its earliest. Though it is a great tool for both the website designers and developers, it is only available for Ruby.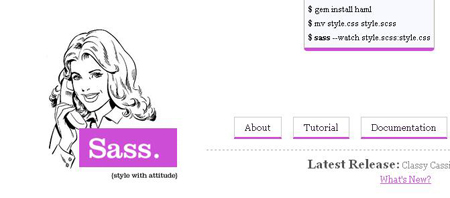 Turbine: – If you are hardcore PHP lover, here is something that you will certainly like to have. Turbine can help you reduce time of the project as it allows minimal usage of syntax, multiple CSS, cross-browser compatible, automatically gzip and many more. So, if you are into PHP here is something for you that you should keep in your exclusive collection.

Less CSS: – It is probably the best and the most effective CSS preprocessor that offers a simplified syntax and variables can be used with it. It is ideal for Ruby but if you are muddling with a PHP project, you can still try out this one.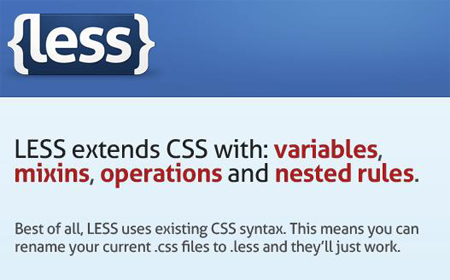 CSS PP: -It is still in the development stage but the developers believe that it can get released soon. The most interesting aspect of CSS PP is that it is likely to be available for Ruby, Python and PHP. So, if you are making experiments with all these three powerful languages, this news is certainly going to cheer you up.
Switch CSS: – It is a highly powerful and feature rich CSS preprocessor that can prove highly effective while working with Apache and other similar applications.
DT CSS: – DtCSS is another popular CSS preprocessor that is widely employed for speeding up CSS coding by extending some of the common features of CSS such as color mixing, nested selector etc. DtCSS is good for reading CSS file and it gives standard CSS outputs. If this is not enough, here is something more. It is offering a smart caching system that can come in handy while continuing your tryst with a website design and development project.
CSS Cacheer: – It is another CSS preprocessor that can be utilized for creating plugins. To make it work, you need to have PHP and Apache with mod_rewrite and mod_deflate.