Home Blog Digital Marketing Services A Facelift For Facebook Profile Page: New Design, Interface For Facebook
A Facelift For Facebook Profile Page: New Design, Interface For Facebook
Facebook is now finally flaunting a fresh new look that is supposed to cheer up the spirits of its 500 millions members, who have been hitherto waiting patiently to get a glimpse of its new avatar. Dramatic improvements have been made in the profile section of Facebook to make it easier for the members to update information, learn more about new friends, tell their stories in an engaging way, and to share other interesting stuffs with their friends in a whole new way. In short, your social experience is going to get a new dimension with this new Facebook profile interface.

Photos, Photos and Photos
The new Facebook Profile is basically all about photos. If you love to share images with your friends, this new interface is certainly going to be the best thing that you can have. The profile image is much bigger than what was before and you can display last five images right in the header section of your Facebook profile page, which is a cool addition.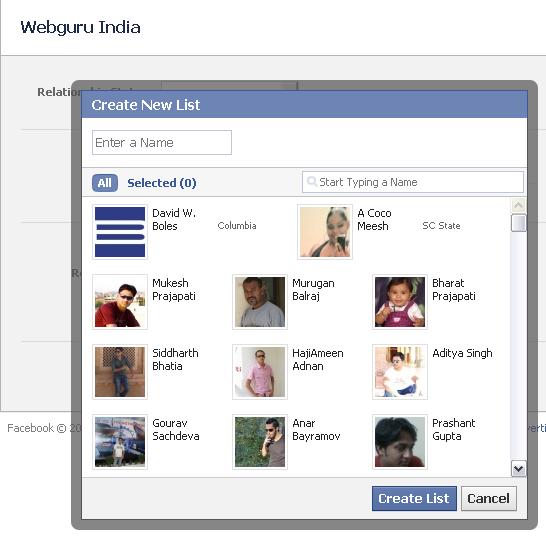 Friends
This new interface is going to give you an excellent opportunity to demarcate your friends by tagging them as teammates, best friends, family members or colleagues. Moreover, options are there to create new groups of friends.
A New Introduction Section
Now, you can add more details about your personal and professional life in Facebook Profile. You can add for example, where you are from, where your office is located etc so that people can find you easily.
Photos and Friends Pages
A new "infinite scroll" feature has been added in the new Facebook profile section, which makes browsing photos of your friends a fulfilled activity. It is faster and smarter. The renovated Friend page will now allow you to find out your friends since you can search by names, city etc. Thus locating your friends over Facebook has become a bit easier.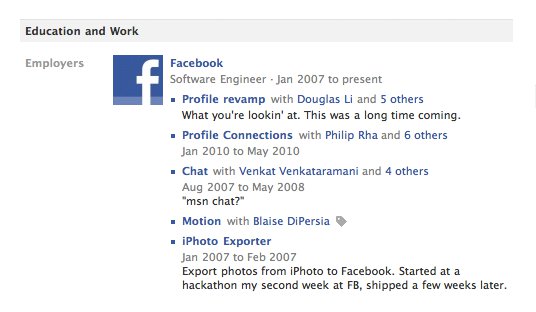 A Different Experience
From now on, you can share your interest and activities in a different way. You can list the things that you want to share with your friends. You can list your projects, sports teams, favorite musicians and other interesting things here. Get connected to people, associations etc that you would like to follow and admire. These and all will now be presented with images in the profile section and thus it will make your profile page a truly compelling experience.