31 May / 2010
1,078 views
Browser Testing: What's Your Take On It
Testing browser compatibility is an issue that can drive a website designer literary crazy. If you are in the field of website design, you know it very well how this thing can drive you to the brink of insanity. The number of browsers is increasing continuously and thereby making this task all the more difficult for website designers. Designing a website that will render similarly in different browsers across a wide variety of platforms has become a tough task. Just think of the tedious yet challenging task of checking the compatibility of your website in different browsers and in different platforms and you will certainly find yourself in a fix. This is undoubtedly a mammoth task and if you are ill equipped, you are sure to have nightmare in your dreams.
Fabulous Five:- The constant bickering between Mozilla and Internet have forced many a website designers to have a game plan so that their websites can appear almost the same in these two different browsers. As the days of Internet Explorer is drawing near the end, its turf is invaded by other players such as Google Chrome, Opera etc. Therefore, a growing tendency to overlook the compatibility of websites in IE has slowly crept into the conscience of website designers and developers. Though IE is trying to regain its control over the lost turf by making it more users friendly and by adding new features, it is still being haunted by its past.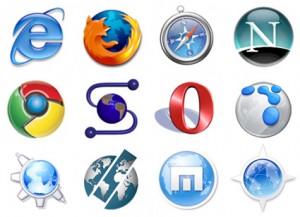 As modern designers do not have enough time for browser testing, they are specifically targeting five or six most popular browsers. Checking a website in these browsers alone would not make any significant difference, as a sizable section of visitors are  still using either other platforms or other browsers, but there is no other viable option in hand.
Long term Solution: – To ensure 100% compatibility across different browser is certainly a hard nut crack. The sheer volume of the work that includes checking mobile revolution, displaying differences, ascertaining technology dependencies etc can make you nervous. Therefore, it is quite clear that unless you have a large, really large workforce, achieving 100% compatibility will always appear like a stumbling block. The best thing that you can do is to communicate with your visitors and try to take some tips and advises from them that can help you a lot in the end.
To be honest, ensuring 100% compatibility in virtual world is certainly a tough task but you need to do something to make it compatible with as many browsers and platforms as possible. If you can manage to do it, it will definitely help you a lot.