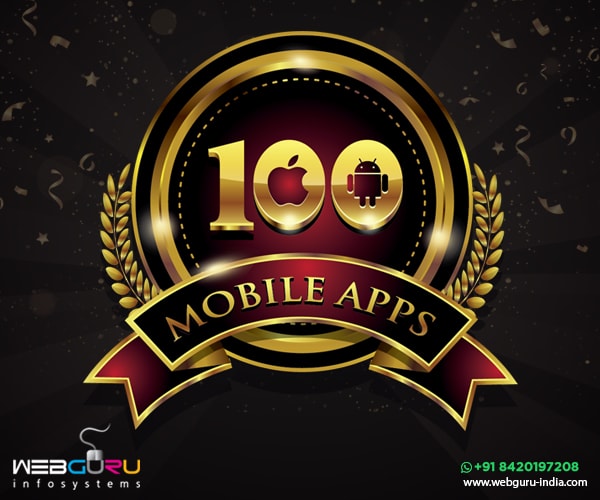 "Success is not the key to happiness. Happiness is the key to success. If you love what you are doing, you will be successful," – Albert Schweitzer.
It is celebration time once again at Webguru Infosystems as one more milestone has been reached. If the month of August in 2015 was about completing 10 glorious years in developing websites, this August, it is about scoring a CENTURY with Mobile Apps! Yes, our dedicated mobile app development team has made us proud by creating 100 Mobile Apps. That this feat has been achieved within a span of few years is testimony to the expertise, dedication, foresight, and perseverance of our team. Our efforts at building attractive, functional, and secure native or hybrid Mobile Apps are aimed at achieving customer delight.
Rome was not built in a day!
The success did not happen overnight but has been a result of the untiring efforts of our chilled out experts for whom working is not a chore but a passion. We began our journey in Mobile App development in the year 2013 with an aim to address the growing demand for Mobile Apps among businesses and customers. Initially, it was only about developing native Mobile Apps on Android and iOS platforms, and with time and experience, we branched out into developing hybrid Mobile Apps as well. Today, we feel proud at scoring a CENTURY in creating attractive and robust Mobile Apps for a global clientele in a slew of domains. These include eCommerce, social networking, service hiring, real estate, education, travel and tourism, health & fitness, and entertainment among others.
Some Notable Examples!
Although each and every Mobile App developed by us stands firm on the crucible of aesthetics and quality, a few notable ones are displayed below for your ready reference.
#1 Property Pages Malaysia Mobile App
Developed for one of our leading clients in Malaysia, Property Pages is a portal that allows users to search and find properties for sale or rent in Malaysia. The portal allows property owners and agents to sign up on the portal and list their properties under various categories. A scientifically planned search algorithm allows users to search and find properties by using a large number of search filters. The portal has already become a huge success in Malaysia and has been recently launched in Singapore, with Vietnam being the next country in the pipeline.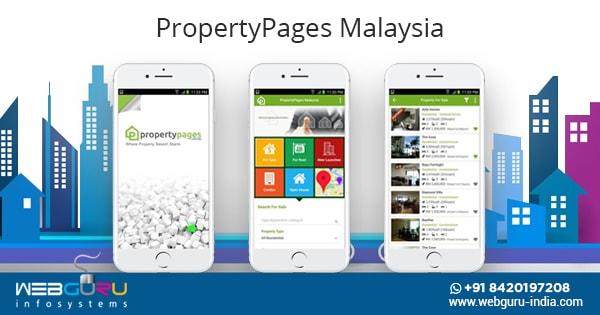 #2 Hong Kong Progressive Group
The hybrid app made for both Android and iOS platforms is about Hong Kong's only real cashback card. A customer can use the app to earn loyalty points on the purchase of sundry merchandise at the member stores in Hong Kong. The modus operandi is to apply for the card, shop at the member stores, and scan the card while checking out. Post accumulating the cashback in Hong Kong dollars, the customer can redeem the same and get a lumpsum.
Android: http://bit.ly/2MD1CB0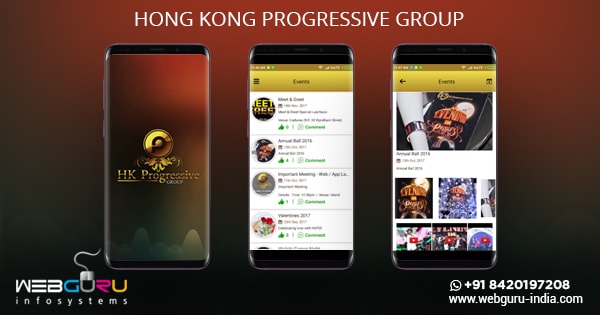 #3 Go-Rilla Mobile App
This is an App-based cab booking system with a host of unique features, available in both Android and iOS platforms. The beta launch of the app has generated a lot of positive user feedback.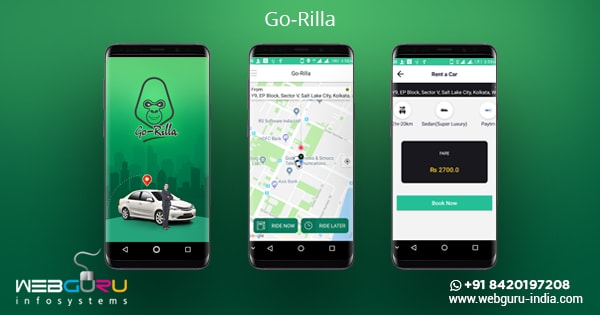 #4 Olabazar Mobile App
The hybrid app built on the Android and iOS platforms facilitates the posting of free classified ads for old goods and specially targets the customers in Bangladesh. As a customer one can post any number of ads on this app for free. The app provides a simplified way of posting ads and uploading images thereby enhancing its user friendliness. Just by creating a free acount one can post ads on the app on a regular basis. One can even find a huge variety of popular second-hand items here and at its parent site, Olabazar.com.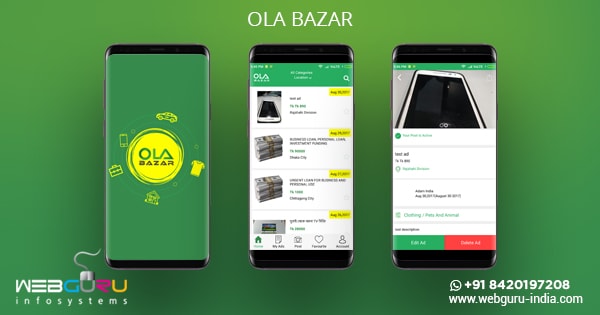 The Technology Stack!
Our expert team consisting of UI designers, UX experts, and developers uses the latest technologies and methodologies to develop, test, and deploy bespoke native and hybrid mobile applications at cost effective rates. The technologies include Java, JQuery, XCode, Android Studio, Apache Cordova, HTML 5, and Ionic among others.
Conclusion
With the major milestone of developing a HUNDRED Mobile Apps having been achieved, Webguru is raring to go – to achieve further milestones. Our talented team does not sit on its laurels alone but goes about breaking new boundaries in offering the best mobility solutions to our esteemed clientele. Should you aim at beating the competition and reaching your customers in the most effective manner, then avail our exclusive and cost effective mobile app development services.