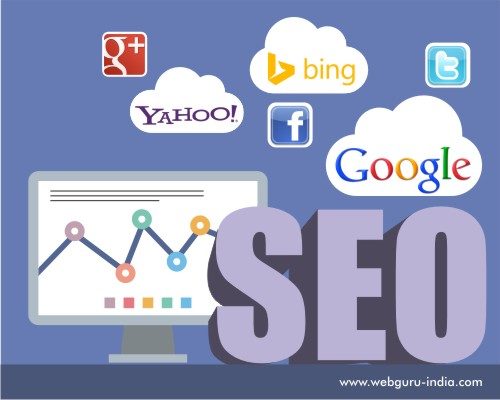 While carrying out the SEO of your site, you need to be quite careful these days. There are plenty of strategies that worked fine till some time back but, not anymore. It is important for you to keep updated with what proves beneficial and what not. These are few of the SEO strategies that can really affect the reputation of your website.
Optimized Anchor Text
The use of anchor text along with keywords has been a popular choice of SEOs over quite a period of time. The best part is that, it worked just fine! However, those days are long gone as the same practice can lead to a huge penalty for your site. Optimized anchor text makes use of keywords that help your site with better ranking. For instance, if a website wants to get higher rank with a search term say "top ecommerce platform', it would make use of the anchor text "top ecommerce platform" for linking to its ecommerce website.
But, after Google warned this practice within its document named "Link Scheme", it has turned out to be an extremely risky technique. So, if you are thinking of what type of anchors to use in your site then you should opt for safe anchors which include:
Branded URLs such as, for web designing services contact WebGuru
Naked URLs such as www.webguru-india.com
Long tail keywords can also be used but with caution.
Although links are crucial parts of a website however when it comes to SEO, their existence is much more important than their anchor text.
Spammy Guest Blogging
The announcement by Matt Cutts earlier this year that websites using guest blogging to gain links should probably put an end to it, has already sent shocks throughout the web community. There are basically two types of blogging – spammy guest blogging and legitimate guest blogging. The announcement by Cutts does not mean that guest blogging cannot be practiced any more instead, it indicates that it can still be practiced but with proper caution. Guest blogging is still a viable way of improving SEO, building author rank as well as enhancing brand awareness but how the guest blogging plan is executed, holds critical importance. You need to put an immediate stop on the following practices associated with guest blogging:
Using optimized anchors
Writing unrelated content
Writing content of low quality
Attempting to achieve rank with long tail keywords
Attempting to achieve rank with head terms
Compromising on Quality of Links over Quantity
If you are of the opinion that backlinks is better for your site then you're probably mistaken. Backlinks are quite cheap and easy to get. There are plenty of SEO agencies that can provide you with bunch of links pointing directly to pages specified by you. However, this can prove to be troublesome for your company if:
The linking sites are penalized
Linking sites have low DA [Domain Authority]
You get plenty of links in short time period
The value of SEO from link building primarily depends on the validity and authority of the site that sends the links. The practice is very much legitimate but, you need to make sure that it is not done with plenty of low DA backlinks.
Instead of Content, Depending on Link-Backs
Link-backs though crucial, are in no way the only SEO component. An effective SEO strategy depends on the sum total of different actions and not just few techniques pushed to their extremes. Links are only a part of an effective SEO technique. Solid onsite optimization, social signals and content marketing are some of the other essential aspects of proper SEO.
Keyword Heavy Content
Keyword stuffing can be defined as the practice of loading webpages with numbers or keywords so as to manipulate the ranking of the site in search results of Google. If a webpage is stuffed with keywords or numbers it can lead to negative user experience which in turn hampers the ranking of the site. Use of long tail keywords too many times asks for penalty from Google. A good idea is to use head terms. One of the most crucial things to consider is to add more content which includes content length as well as number of posts. Site indexing happens with ease when there are more pages on a website. Instead of focusing on keyword density, the aim should be to provide readers with quality engaging content. Use of related keywords is another important factor which you need to consider. For instance, instead of using "California body shop", it is advisable to use natural phrases such as "easy repair of automobiles" or "affordable body painting of automobiles".
Conclusion
SEO isn't just about techniques or tricks but, can be described a lengthy strategy which takes into consideration all the relevant factors. These warnings will help you to stay away from some of the gimmicks which used to work fine previously but, not anymore. You need to adapt your strategies as per the changes in SEO techniques.