27 May / 2010
1,084 views
Contact Us Page Design: The Last Impressionistic Element of Website Design
An indifferent look is all you likely to get from a website designer if you have ever tried to tell him that you need to make your Contact Us page a little bit different. Most of the designers will reason with you by telling you the futility of having a well structure and aesthetically pleasing Contact Us Page in a website. Now, if you refuse to budge, you can have a Contact Us page that will be able to serve your particular purpose. But is it true that Contact Us Page does not serve any usual purpose? Are they just appendages to a website? No, they are not. In reality, Contact Us Pages are integral part of website design process. They serve as a bridge between the potential customers and you. So, if the bridge is not good enough, how can you expect a better outcome?
The Last Impression: In majority of cases, Contact Us Page bears the same structure, same design and the same pattern. It is boring to end. But, by making minor changes in the structure of your website's Contact Us Page, you can add a much needed freshness. It will give your visitor a pleasant feeling and there will be a greater chance of forming a favorable impression about your company. People generally visit this page when they are about to leave a website and therefore, you can give them one more reason to visit your website by adding freshness in your Contact Us Page.
Here are some of the best Contact Us Sections that you can browse for inspirational purpose:
Contact Swiths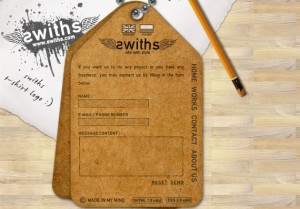 Creativity at its best is how you can describe this Contact Us Page. It is quite clear that the designer has toiled hard for producing this masterpiece.
Contact Ashes And Milk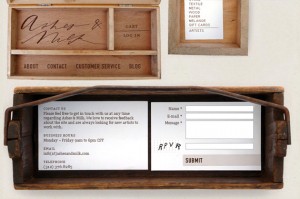 This is another example of pure art. It looks simple, elegant and perfect. Images are used sparingly and texts have placed judiciously and thereby making, this Contact Us Page awesome.
Contact Alexandru Cohaniuc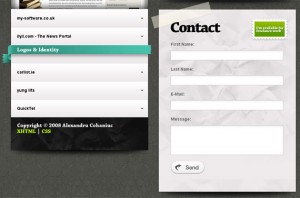 This is classic example of how a Contact Us Page should look like. It is absolutely simple yet it has an appeal that is hard to overlook.
Contact DigitalBase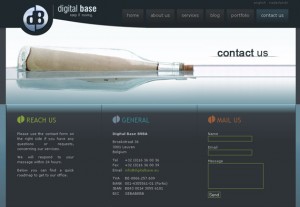 What has made it a masterpiece is the use of bottle image. It implies everything precisely to its visitors.