Home Blog Graphic Design Services Establishing Trust with Logo Design in The Very First Attempt
Establishing Trust with Logo Design in The Very First Attempt
01 Apr / 2015
11,173 views
A picture is worth a thousand words and this comes true even for logo design. The Logo is like a messenger who conveys a lot about your ethics and service. It is that first impression which reflects the spirit of your product. This small graphic can do wonders when it comes to building trust in your customers. For some it becomes identical to its brand while for others it plays as goodwill – reminder for customers. But in both cases it is about winning the loyalty of millions of people.
We have wrapped up this whole idea in 3 precise points with living examples for you:-
1. Symbolize: A picture is easy to retain in the mind. A logo that symbolizes the spirit of your brand is bound to encourage the public, and allows people to ramp up their confidence in you. You can craft your logo effectively by making it simple yet classic because it acts as your corporate identity. Just like Toyota used 'The three ellipses' representing three hearts: respectively the heart of the buyer, the product, and the progress in the field of technology. And how can we not mention Steve Jobs speaking of the redesign in a 1981 press conference, "The main idea behind the apple was to bring simplicity to the people in the most sophisticated way". Jobs' idea is a huge triumph, and the iconic half bitten apple design has become a universal symbol of steadfast technology.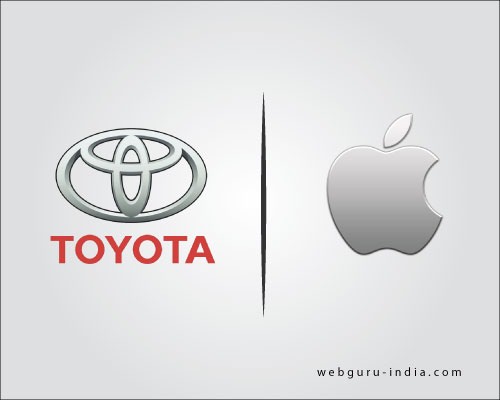 2. Speak Through Your Logo: Logo design for brand is often a doorbell to your business. Logos are those trusts triggers that help build credibility in a flash. A well-designed logo can speak on your behalf. Design it in such a manner that it reflects your brand's integrity, quality of service, and the appeal it holds. Just like the F1 logo that has been amazingly relevant to the Formula One brand and speaks of its quintessence, i.e. velocity and oomph, in a superbly efficient invigorating way. And how can we forget the superman which was an essential part of our childhood. The Superman's logo still speaks of its force with a super ingenious design which consists of big letter 'S' speaking of 'Superman' (obviously) and to add on it speaks of 'Saving Life', 'Serving People', 'Super Aid', and 'Stopping Crime' engraved in the yellow shield indicating protection. The Superman logo is an ageless classic that has mainly stayed unaltered, in its iconic history.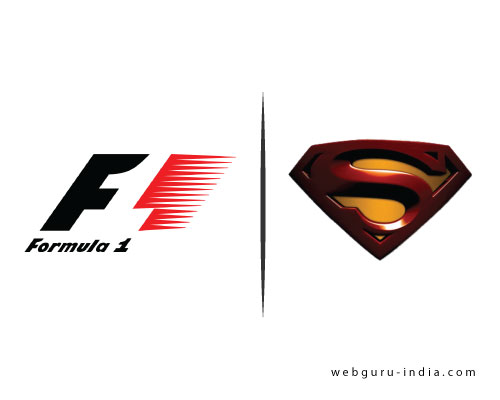 3. Go Beyond Aesthetics: Choose to go ahead of the precepts of art & beautifying them. Logo design services should be planned in a manner that it establishes brand identity, thus producing an impact on customer and ensuring that it is eternally captured in the viewers' head. The perfect example for this is 'Android : The cute green guy' that has made all its rivals feel envy as the design has become so popular in a short span. This short green guy has revolutionzed the logo design industry. Google it!! – Simple yet one of the most familiar logos of Google gains the trust of millions of its users and is listed among the top in the list of dominant logos. Its blue, red, yellow, and green colors represent exactness, exclusivity, expansion, and excellence.
Pour your heart in designing your logo and your logo will pour enough trust amid your potential customers. Good luck!