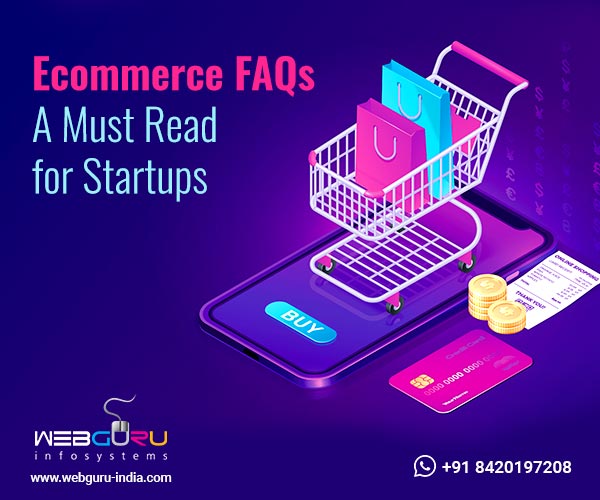 So, you have finally planned to bring your brick and mortar store online? Congratulations! When the entire world is getting digital, this decision can take your business to the next level.
Now, going live with a dynamic ecommerce website is not as easy as it sounds. Remember, how you had to put rigorous efforts in pre-launch, launch, and post-launch stages of your brick and mortar store? The same holds true once it comes to developing an ecommerce website.
Bear in mind that the competition is huge in the ecommerce market. To survive and thrive in this market, a robust ecommerce website development is the first step but not the last! You should find the answers to a lot of questions. In this blog, we will explain them one by one. So, without any further ado, let's dive in!
1. Who Is Your Target Audience?
Audience research is crucial when you seek to sell your products online. An understanding of your audience will help you to decide which type of products you must keep to allure your audience. For instance, the young generation prefers organic grocery items while the earlier generation is accustomed to regular products. If you are targeting a niche audience, say, the young gen in this example, you may build up your store as an all-organic store.
Also, an ecommerce store is much more than just the products. Your viewers must have a clear idea about your business mission and vision. If you have an ecommerce store to sell fresh tea leaves or handloom saree, the viewers expect to know some of the USPs of your products. If you don't know which set of audience you are catering to, your visitors may get confused and bounce without making a purchase.
2. How to Increase Sales in Your E-Store?
As we mentioned, strategy is the first and last word for the success of an ecommerce portal. So, before you go live with your site/app, keep your strategies ready. Here are a few things you must do:
Security is one of the crucial considerations for an e-store. With the alarming increase in cybercrime, customers don't prefer to insert their financial details on any random website. That's why diligent ecommerce website design company professionals always recommend getting a valid Security Sockets Layer (SSL) certificate.
Having multiple payment options enables a wide audience to easily shop. If possible, keep the option of cash on delivery (COD) open for the audience.
Enabling the guest checkout option is extremely helpful for the customers as it will reduce steps before purchasing a product.
These are only a few of many powerful strategies to increase your sales.
3. Is Your E-Store User-Friendly?
Strive to help your customers, not merely sell your products. And trust us when we say, this gameplan always works.
With the advancement of technology, you can do a lot of things to improve user experience. For instance, integrate an automated chatbot into your app or site. This will be active 24/7 and clarify your customers' generic doubts. Allow the visitors to save their shopping cart because people hardly buy something in one-go. They often compare multiple sites and compare price which takes hours and sometimes even days!
We know what you are going to say – "all these require extensive tech skills". Yes, true that! That's why you should better engage professional website or mobile app development services instead of trying inefficient or amateurish hands.
Efficient shipping management and easy return policy are the must-haves in your store because user experience is the ultimate factor to improve conversions. So, keep an eye on the customers' feedback and try to address their grievance real fast and in turn, improve their shopping experience on your portal accordingly.
4. How to Track Success in Your Ecommerce Store
One of the many advantages of an e-store over a brick and mortar one is that it allows you to measure your success. Here are some of the key metrics you should keep an eye on:
Customer retention rate
Bounce rate
Conversion rate
Cart abandonment rate
Average profit margin
Best performing categories and products
An understanding of both your success and failure will allow you to enhance the robustness of your store and in turn, enrich user experience.
5. How Can You Expand Your Audience Base?
"Why, they would find me!"
Nope. That's not the right approach, my friend. With so many ecommerce stores available online, you cannot expect your newly launched ecommerce site to stand out without an effective strategy.
Digital marketing is your best friend if you want to drive business growth. You may wonder, what's the connection between an ecommerce website and digital marketing! Let us tell you that they go hand in hand! For the starters, most of the experienced digital marketing company professionals recommend you to opt for PPC services (pay-per-click). This will drive instant visibility and awareness. Once you get enough awareness, you may opt for reliable SEO services for organic lead generation.
Here is everything that a startup needs to know about digital marketing.
Wrapping Up
We may not be the mind readers to find out the precise question running in your mind but we are the industry experts with adequate answers to all of your questions. We will be more than happy if you can come up with other questions. Remember, every answer will take you closer to develop a robust and user-friendly ecommerce store. So feel free to comment below or simply contact our executives.
We are awaiting your response!