Home Blog Website Design Services Hotel Website Design Trends, Best Practices, Samples and Best Examples
Hotel Website Design Trends, Best Practices, Samples and Best Examples
Hotel industry around the world has changed a lot and so are the hotel website design trends. Hotel industry have got more sophisticated, polished, refined and more elegant over the years and therefore, all these developments need to get reflected in a hotel website. For example, hotel website should not feature images that can make it look ordinary or below the average. In fact, the basic purpose of designing a hotel website is to make information easily accessible to the visitors so that you can experience a dramatic development in conversation rate. Here are the latest hotel website design trends: –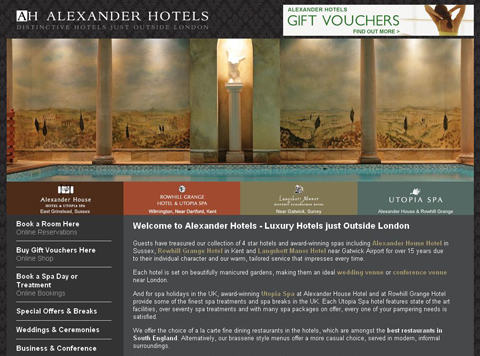 Big Header: – Website designers are much in the habit of featuring large, sometime very large images, in the header section of a hotel website just for sake of adding a visual twist. Though this practice is quite common, it can make your website heavy. Try to compress the size of the images without compromising with the quality of the images and try to add some content just underneath those images as it will help to you maintain a fine balance.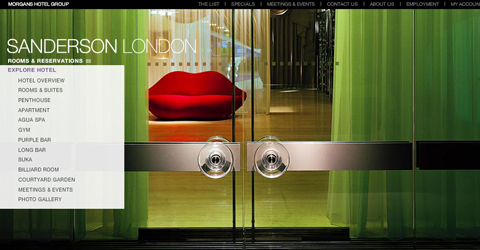 This navigation looks highly impressive and the unique alignment gives it an edge over other hotel website.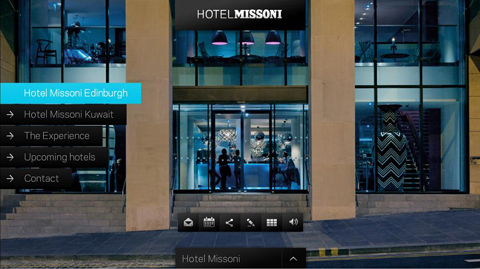 Though the site is flash-based, its navigation is utterly simple. What is even more interesting about this website is that, it does not have any visual gimmick.
Simple Yet Unique Navigation: Navigation is one of those few areas where designers never try to do something drastically different unless he/she is brimming with confidence. But these days, website designers are pushing the boundaries of website design by showcasing a different navigation style that is delightfully refreshing and startling at the same time.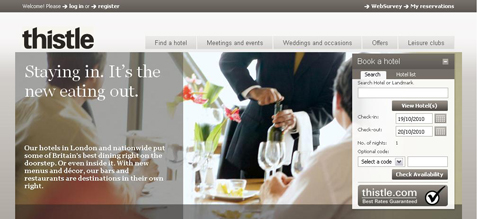 Featuring Form At The Front: – Since the main objective of designing hotel website is to woo as many visitors as possible, designers tend to feature a form at the fore of the design as it helps to seize the attention of the viewers at the very first glance. Moreover, it helps viewers to get in touch with the company easily and without facing any hassle.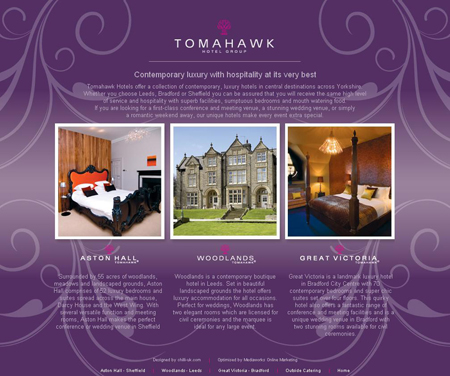 Use of Elegant Background: – Though this technique has become obsolete over the years, some website designers still prefer this as it helps them to unfurl their creativity. However, the main drawback of this technique is that it increases the loading time of your website, which is certainly not desirable.