A symbol can be considered as a powerful tool which is often used by graphic designers to create magnificent logos for companies.Those involved in the field of graphic design will surely agree with the fact that, designing a logo requires a lot of thought and brainstorming. Defining the identity is one of the crucial things designers need to consider while designing logo for a brand. A logo that has been crafted masterfully not only materializes the user's identity but, those interacting with it as well.
A symbol can be described as a combination of various graphic elements representing something in a unique way, say for example, a picture telling a story. The primary aim of every graphic designer should be to make use of symbols in a correct way to avoid any sort of misinterpretation.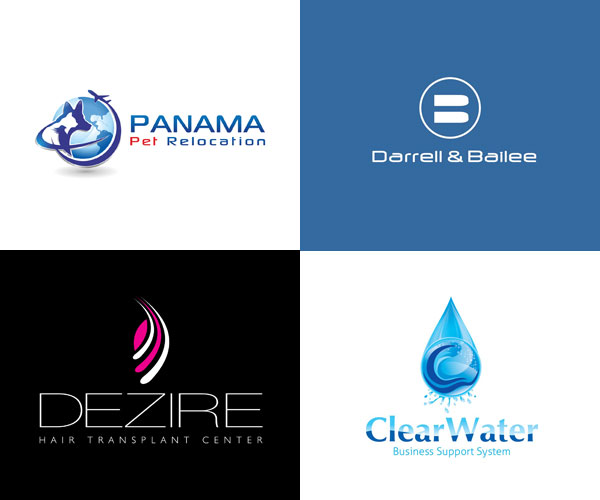 Influence of Symbols on Logos
In the present day world, the recognition of a brand is primarily dependent on what it represents rather than what it is. The importance of symbols has increased by leaps and bounds in creating an appealing and unique recognition for a brand and their use, even more complex.
Though, many people feel that a symbol and a logo are the same but, they are not. A logo can act as the symbol for the identity of a company as well as make use of pre-existing symbols to serve its purpose. When used in the right way, designers can utilize symbols to exploit an unconscious level of desire among human beings. They can create graceful associations between the company and what it wants to represent when incorporated within the logo design in a proper way.
Symbols can also Impact Branding
Branding is crucial for every business nowadays helping them to create a distinguishable identity in this fiercely competitive market. A consistent brand connects with its customers at an emotional level and creates a good feeling every time they make a purchase.
Brands have to be extremely competitive these days and the symbols used within them should be equally strong. The way a brand is classified and whether people are willing to interact with it or not depend a lot on the associations made via the symbols used in the logo. While using symbols within logos it is important to make sure that :
It Appeals to the International Audience
Instead of looking at symbols from a specific cultural perspective, it is always a good idea to look at it from multiple perspectives that appeals to the international audience. A symbol representing something in one culture may represent something totally different in another culture. It is important to keep this thing in mind while seeking to create an international identity.
It Tells a Story
A good deal of research should go into the use of symbols in logos not only to create a visually appealing effect but a deeper significance along with concise and clear representations.
It Creates Consistent Communication
Every logo needs to communicate something. Symbols act as powerful communication devices only when they are used wisely. The availability of only one symbolic element in a logo design can help to express everything in a proper way. However, it is important for designers to keep the design consistent with other marketing communications so as to avoid any confusion or misinterpretation.
It is Clear and Easy to Understand
As stated earlier, symbols used should be clear so as not to confuse and complicate the message intended for the target audience. Symbols should easily merge with the shapes, typefaces, colors and languages used.
Building a brand is not at all an easy task however with the right symbols used in the right manner within a logo, it is possible to create a brand presence that can easily capture the attention of the audience.