Home Blog Website Design Services How To Make Your Blog Look Elegant: Tips, Best Practices and Guides
How To Make Your Blog Look Elegant: Tips, Best Practices and Guides
You can be a die-hard blogger but that does not necessarily mean that your blog will be flooded with visitors who will keep visiting your blog for finding interesting information for time and again. No, it is not that easy. Your blog needs to acquire a distinct identity otherwise, it will likely to get sidelined by other blogs who are into the same field. Therefore, it is quite clear that you need to make your weblog look interesting and elegant if you wish to create a niche for your blog. Now, you do not need to spend sleepless night for giving your website design blog a different look. Here we have compiled a list of common tips that can help you to cruise though some common problems:
Keep It Simple: Making a website or a blog overtly complex is certainly not an ideal option. You need to work hard to make your website look simple yet elegant. You should never try to experiment with the navigation systems of your website since it can have serious backlash later on. Try to keep the overall structure of your website as simple and as straightforward as possible.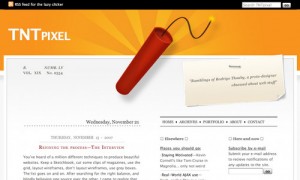 Keep The Content Clear: Do not use any fancy fonts just for sake of giving it a visual twist. Try to use web safe fonts since people will come to your website for gathering information. The information has to be presented in an organized way. The bottom line is that texts should be good to read at otherwise, your visitors are likely to bounce back anytime soon.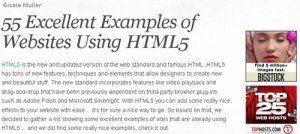 Try a Different Color Scheme: – Color scheme of your blog needs to be pleasing to the eyes and therefore, you need to give it an aesthetic touch. Use of bright colors is a big turnoff for most of the visitors and therefore, you should try to use a sober color combination that will encourage visitors to spend more time on your blog. However, if you are not sure about the color scheme, you can try some other options.
Use White Space Judiciously: – White space in a website plays an all-important role by shifting the attention of the visitors to some other important elements and therefore, you need to be a little careful while using white space in your website.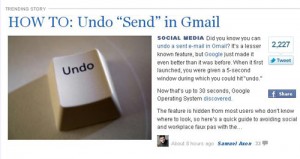 Feature Images: This is probably the most vital thing that you should not overlook. Texts, no matter how well written it is, are bound to make people bored unless you are using it with some relevant images. Images are like sauce to a curry; they give a post an interesting twist that can go long way to keep the readers engaged for a long time.