Home Blog Blog Customization Elements of An Outstanding Blog: Unleash The Power Of Blogging
Elements of An Outstanding Blog: Unleash The Power Of Blogging
Designing an outstanding blog is not something that can be done in a jiffy. It is not just about positioning different website design elements or making a deliberate attempt to copy and paste a blog template. It far more complicated and requires a higher level of authority on different designing tools otherwise, things may take an ugly turn. As you are planning something big with your design blog this time around, you need to make it as magnificent and as elegant as possible. You can draw inspiration from some fabulous designing blogs such as Smashing Magazine, Website Design Depot or Template Monster but you should never follow them blindly. Try to maintain a certain level of balance in the structure of the design and if possible try to feature something without making it look clumsy. Here in this article, we are going to explore some of the unique aspects of designing an outstanding blog. Just keep exploring:
Make It Look Unique:
Thousands of design blogs are there and therefore, it is quite clear that you need to do something drastically different if you want to cut a creative ice with the visitor. Use of different color schemes, different structure etc can go a long way to give your blog a different look. Try to keep things in order and in control and if you can manage to do this, you will certainly be able to make a difference in this sphere. You can give it an artistic twist or keep it utterly simple: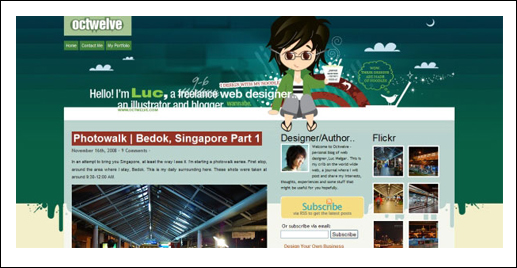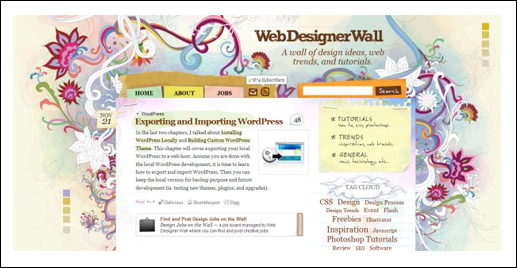 Make It Readable: –
Since blogging is all about words and readers, you should never compromise with its readability. You may feature great content but unless your website is readable, you are sure to miss this huge opportunity. There are certain issues related to blog design and customization that are closely and intimately associated with its readability.
Short Paragraph: Try to feature your content in short paragraphs since online visitors loathe the very idea of going through a long paragraph. Try to make it interesting, to-the point and informative to arrest the attention of the readers.
Use List: Try to use bullet points or order lists whenever required. This will help your visitors to gather information about a post easily and effectively.
Padding: – Margins or padding helps a visitor to separate content visually and thereby helping him to concentrate more on the content. If you can manage to utilize it properly, you will be able to keep unwanted distractions at bay.
Bold Text: – Use bold texts whenever required to emphasis important parts of the content. However, you need to make sure that you are using bold text judiciously and sparingly. Do not overboard your blog with bold text since it can have detrimental effects as far as the visual appeal of your blog is concerned.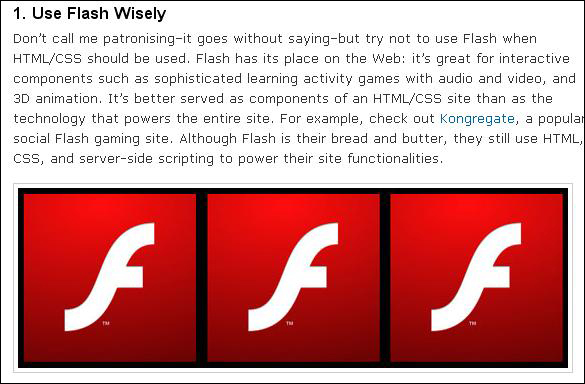 Useful Sidebars:
Sidebars play a vital role in adding a creative touch in your blog. Though they are primarily employed for making navigation easy and effective, they can give you an excellent opportunity to give your blog a brand new look. A good sidebar can encourage visitors to view more pages and to explore more about a website. Here are some of the elements that you would certainly like to feature in your sidebar:
Some common elements in blog sidebars include:
Category links
Date-based archives
Popular posts
Promotion of products/services
Recent posts
Link to RSS feed
Recent comments
Blogroll/friends lists
Advertisements

Make Ads An Integral Part:
Do not treat the ads of your website as something out of the box or inferior. They are going to play crucial role in your blog. Choose the location of Ads carefully and try to blend them seamlessly with your blog's design. Make sure that the color scheme of the ads tallies with the theme of your blog otherwise, it can have serious repercussion later on.

And do not forget to add some images in post. Images are like spices; they will make your blog interesting and engaging.