Though it is hard to imagine life without the internet these days but at times, online experience can turn out to be extremely worrisome. Starting from identity theft to credit card fraud, there are several things happening in the web world which makes it extremely hard to gain the trust of the visitors. However, there are quite a few visual aids which can be implemented on your business website to build trust among the visitors and increase traffic.
Logos of Your Clients
When visitors come to your website and see the logos of different clients you have worked for, it instantly creates a good impression and builds trust. Showing the logos of your clients is one of the best ways to show the experience you have in the field.
Another major advantage is that, when people see that you have helped several businesses to become successful in the present day world, they start admiring and appreciating your work. People involved in different businesses want to achieve the same success and thus, hire your services to assist them in the same manner.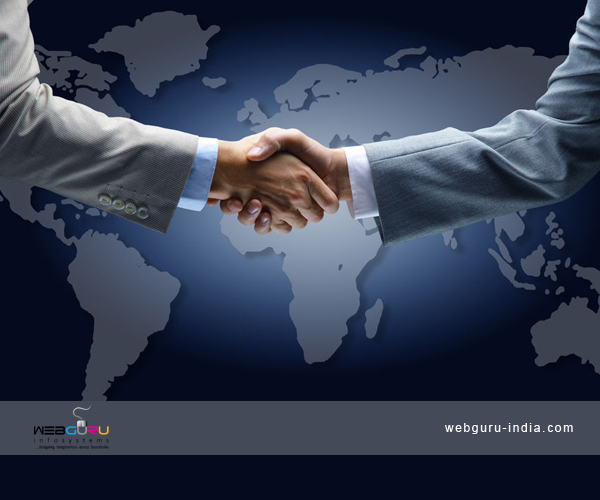 Informative and Useful Content
With millions of websites available all over the internet, quality and unique content should be your major consideration when it's time to design your website so as to make it visible among the crowd. People are always in search of content that helps them to extend their knowledge and learn something new. Thus, if your website features fresh, unique and informative content which is updated on a periodic basis, a sense of trust and confidence starts to build among the visitors.
Implementation of Payment Icons
When it comes to making online payments, majority of people are a bit hesitant unless and until they are absolutely sure about the authenticity of the website. But, how do you build up that trust and authenticity?
Apart from using secure methods of checkout like PayPal, you can also include the logos of the different payment gateways close to the purchase buttons. This adds to the credibility of your business and builds confidence among the users.
Client Testimonials
If you are able to display the testimonials of your clients on your website then, there are high chances that people will start to trust your business. For instance, when you are planning to buy something online, you go through online reviews by different customers about the product you are planning to purchase. This helps you to take an informed decision. Similarly, when your website features some excellent client reviews highlighting on the different aspects of your business, it quickly creates a feeling of faith and dependability.
Display Contact Information on the Right Place
Displaying your contact information in a confusing and vague manner within the website, it can create doubts in the minds of the visitors. If you want to project a reliable and professional image of your business to your target audience then, displaying the contact information of your business in a clear manner is extremely important.
You also need to make sure that the information is placed on the right place within your business website so that visitors can easily access it without much of a trouble. The contact information should include the full physical address, phone number, email address and fax number. A Google map showing your exact location is also a great idea to help your customers.
Showing Who You Are
If you are internet savvy and spend at least some time of the day searching different websites then, you must have come across websites where the real persons behind the organization have put up their images on the websites. This helps to add a personal touch to the website and instills confidence of the visitors on the site and ultimately, the services and/or products offered.
When you show your face to the audience, not only it helps you to gain recognition but, creates an authenticity which is critical for the overall success of your business.
Wrapping Up
It is indeed true that building online reputation and trust is not an easy and you are going to face a lot of challenges. Convincing the visitors about the authenticity of your business requires a lot of time, research, delivering on the promises and setting up a brand. It is only then people start relying on your services and/or products or your business as a whole. So, keep yourself focused and try to keep the above mentioned points in mind so as to enhance the credibility of your business through your website.