03 Feb / 2011
608 views
How to Turn Your Visitors into Customers: Exploit the Sins of Human Nature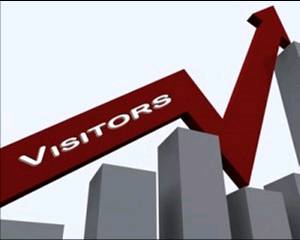 In this age of globalization where marketing makes the final word, it is important that you know the tricks of not only attracting visitors but also turn them into customers. One of the effective ways to have your business soaring new heights of success is to trigger the sinful human desire of indulgence.
Since the start of the universe, human desires have been exploited by many to achieve beneficial outcomes. In website design industry also, the golden rule of survival is to encourage user engagement so that they are tempted about your service and product. Read below and know for yourself how you can twirl the deadly sins of human desire in your favor and generate momentum with your visitors:
1. Pride
Flaunting a little pride being the 'in' thing of the age, why stay back when you can attract more customers by promoting your company accomplishments? Everyone wants to be considered the best among others. They want to be associated with things that are branded and impressive. Show off your brand and achievements with pride to your potential customers so that it prompts them to call for action.
2. Greed
'Unlimited' is the word that describes human cravings best. Bank on this fact and provide your visitors with more and more functionalities and lucrative rebate offers so that they are tempted to sign up for your product or services.
3. Sloth
With technological developments, customers expect products that are capable of doing all the hard works for them. Hence, products or services that provide with easy access or zero effort solution make an instant hit among customers. Win over your potential customers with easy functionalities and features that are not time consuming
4. Envy
To feel jealous of one's possession and to crave for the same or better is another prominent human nature. Bank on this human trait and fuel up the desire of your customers to enjoy a momentum in your business website. Stand tall among your competitors by seducing maximum customers to your products.
5. Lust
Though we all are acquainted with the statement that 'all that glitters is not gold', it doesn't hold true for marketing. Human eyes catch anything that is shiny, attractive and exclusive. Tickle your customer's desire for your products with help of professional photography so that it catches one's fancy instantly. You will be happily surprised to discover how showcasing of products in splendor and grandeur can help attract more customers.
6. Emotions
Bank on your customer's emotions to create buzz about your products or services on the web. Know that nothing works better in your favor than a good customer review.