Home Blog Website Design Services Importance of Efficient Use of Colours in Websites
Importance of Efficient Use of Colours in Websites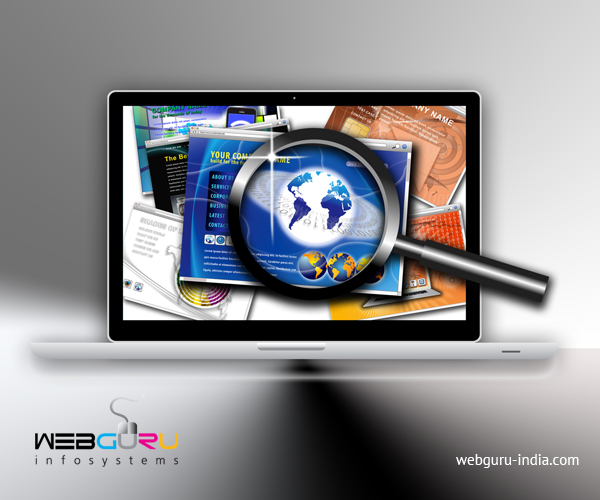 When it comes to designing a new website, a question that again and again arises is how to select the most effective colours. For a website choosing the right colour palette is crucial to communicate your message, present your product or service, and, if yours is online business, sell your products. Everyone has favorite colours, but the way those colours are interpreted may perhaps differ from culture to culture. Colour communicates far more than generally people realize. Selecting wrong colours can be a disaster for your site. Working with a leading website design company can help you select your colour palette.
Furthermore, your visitor demographics can make a difference in how colours are perceived. Young people are attracted more towards saturated colours than adults, who may find them offensive or garish. Strong colour contrasts may also drive older visitors away. While young people might positively respond to new colour trends, these fashionable colours could be overused and go out of style as quickly as they come into view. Background and text colour choices also influence readability, which can be a concern for older visitors and people with visual impairments.
Let's take a closer look at the list of colours and their potential meanings.
Red – Passion, fire, romance, aggression, violence. In many cultures. Red means signals or stop and forbidden actions or warning.
Purple – Creativity, royalty, mystery, mysticism, rarity. In Catholic cultures, purple is associated with death.
Blue – Loyalty, tranquillity, security, conservatism, coldness, sadness. Light blues can create a feeling of openness, freshness and clean air, while dark blues convey tradition, solidity and trust.
Green – Nature, growth, fertility, envy. In North American cultures, green means 'go' is associated with environmental awareness, and is linked to fiscal matters often. A lighter, somewhat de-saturated green indicates wealth or value. It is also the colour of money.
Yellow – Illumination, brightness, cowardice, illness. Some shades of yellow are universally valued and they symbolize the precious metal – gold.
Black – Sophistication, power, death, morbidity, contemporary style, evil, night.
White – Innocence, purity, cleanliness, peace, truth, sterility, coldness. In Chinese culture, this colour also symbolizes death.
In present times, many websites clearly reflect the negative effect of wrong colour selections. People often select colours to 'dress-up' their website without any regard to objectives of the site.
Colour Selection Tips
Colours are selected that conflict with your brand, service or products.
If you have a famed brand like Coke, you can apply bold colours like 'Coca-Cola red' as much as you want with no concern. However, there are very few companies that are in the unique position having the brand name more powerful than the brand colour.
Less recognized businesses should cautiously consider the colours they select for their logos and website. Some colours work well with specific business types. For instance, warm colours, such as oranges, reds and yellows – often known as a 'fiesta palette,' can go well with restaurants and food sites that offer spicy fare.
Colours in the warm variety can also be effectual in selling products related to passion, sun or sensuality. Whites, creams and dark brown shades can be successfully used on websites that sell chocolate products.
Cool colours, such as greens and blues, complement outdoor products, airlines, law firms¸ medical services and intellectual content. These colours reflect a relaxed attitude or trust.
Colour harmony is an extremely important criterion for choosing website colours when designing a website. Professional website designers recommend selecting a moderate number of colours, for example, four or five colours in addition to black and white should be sufficient. Too many colours create discord, make it difficult to read and navigate the website, thus distracting the user.