Home Blog Looking Back Maximize Trade Using Efficient Google Remarketing Strategies
Maximize Trade Using Efficient Google Remarketing Strategies
Online marketing is essential to promote ecommerce websites and such marketing practice involves search engine marketing, PPC ads, search engine optimization etc. These processes help to build the audience for a business. Remarketing, on the contrary is yet another marketing strategy that helps to positively convert leads to sales. Using such strategy, it becomes all the more simple for web marketing professionals to reach potential customers.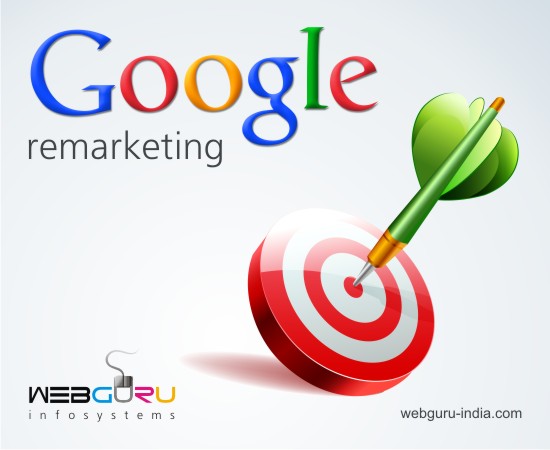 Concept of Remarketing
For the sake of expanding a business, it is significant to comprehend the concept of remarketing. It is a process that takes you to past visitors of your business website or e-store using pseudo names. As a part of this process, you can post a message to the visitors, tailored to make them interested in your business. It is considered as an apt way to resume communication with your previous clients or visitors. In the message you can exhibit your marketing skills by offering products or services at attractive rates. Also based on the requirement of your clients, you can customize the website or the e-store to incorporate the relevant items that can surely enhance your business. Remarketing practice targets those entities that have already checked your web portal by offering them yet another chance to buy a product of their choice. In this context, it is imperative to state that Google remarketing is integrated with Google Adwords Display Network.
The online stores are suitable for implementing the remarketing strategy. Many stores in order to allure the customers offer discounts on deals. The online retailers often customize their e-stores to encompass those items which visitors are looking online. In order to buy the items of your choice you need to be a bit tech savvy and also need to possess master card as you are required to make payments online via integrated payment gateway that remains attached to the web.
Simple Tips for Ecommerce Remarketing
To get maximum benefits in business from remarketing you as an online retailer or a business owner need to adopt the following simple tips.
Identify Every Page on Your Business Website
Marking every page on your business website is important if you are looking for more visitor interactions. Such tactics in immensely effective as it not only highlights the product but at the same time a couple of similar items.
Highlight Dynamic Remarketing Lists
You need to know that customization is essential to boost chances of success in business. While messaging previous visitors certain dynamic remarketing lists need to be highlighted.
Use High Standard Techniques to Lure Traffic
Sophisticated techniques are required to attract fresh traffic. It is not always necessary to market to those who have made a purchase. Also you can choose to refrain from displaying ads to previous visitors.
Use Remarketing Strategy Along With Other Marketing Strategies
Plain remarketing sometimes may prove to be ineffective and that is the reason why it is advised to use remarketing strategy along with other techniques. Contextual targeting can prove to be effective in driving new visitors to your website thereby creating options for remarketing campaigns.
Optimize Performance of Remarketing Campaigns
Care needs to be adopted to ensure that remarketing campaigns are optimized for performance. Using other web marketing strategies in conjunction with remarketing can boost performance of such campaigns.
Strategize For a Remarketing Campaign
Google's remarketing solutions enables you to analyze the response of your audience and this often helps you to take a better decision so far as strategising a remarketing campaign. Proper implementation of the strategies leads to sales.
Analyze and Alter Campaign When Required
Getting a sense of the campaign value is important and for that you need to focus on website analytics, social media numbers, and sales. You need to analyze, change and repeat as and when required.
Conclusion
Irrespective of the business that you own whether it is a retail store or a service provider, remarketing strategy proves to be very useful. It helps in re-establishing relationships with your clients, drive sales. For today's digital industry it is mandatory for maximizing profits. Most importantly, such strategy is tried, tested and it works.