01 Oct / 2010
1,922 views
Personal Website Design Tips, Tricks, Examples and Best Practices
Personal website design is not an anti-thesis of professional web design since unless you have a certain level of professional exposure, you will never be able to create an aesthetically pleasing structure and look. As personal website design offers a certain level of freedom, website designers are finding it the perfect medium to unleash their creativity. One of the common characteristic of personal web design is that they are starkly dissimilar from one another. If you go by their structure, it can make you feel unnerved since designers try to push through the boundaries of limitation when it comes to designing a personal website. Here in this post, we are going to include some of most amazing examples of personal website designs: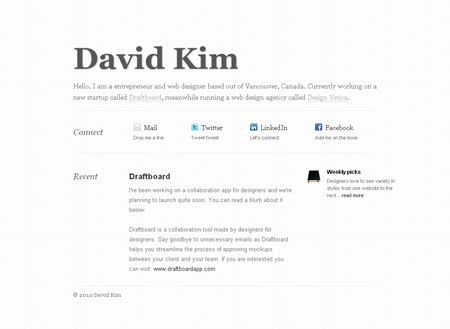 David Kim: This is a perfect example how a personal website should look like. It has almost nothing to vaunt except some back text that glows prominently against the white background. Positioning of social media icons is also notable.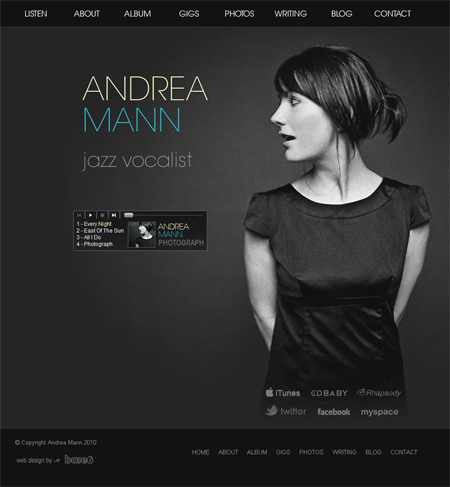 Andrea Mann: This is another simplistic specimen of personal website design that contains almost next to nothing.  The designer has employed different colors but still the back and white combination looks prominent. The navigation is utterly simple.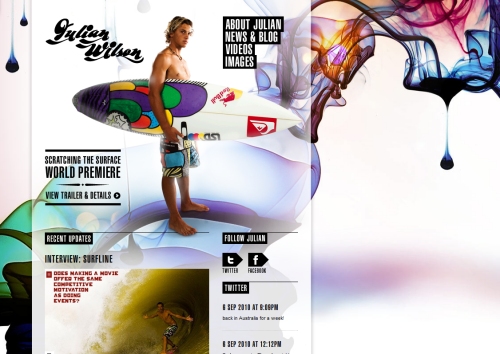 Julian Wilson: – This website looks different and the use of colors against a transparent hover goes perfectly with the theme. Colors play prominent role here and design has twisted and tweaked designing principles for achieving something sublime and sensational.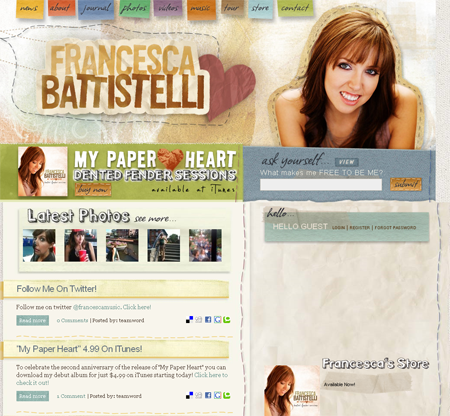 Francesca-Battistelli: – This is another great example of personal website design that looks highly stunningly creative and goes perfectly with its theme. Its header section looks fine and the colorful menus appear to be eye candy.

Christopher Calicott: – This website has almost nothing barring a simple grunge background, and the designer has resisted the temptation of using images and the final effect is truly sensational. It looks visually pleasing.