22 Jun / 2010
586 views
SEO Web Design Tips: Increase Visibility Of Your Website
A search engine friendly and user-friendly website is an asset of an organization since it can help an organization to get better exposure in the virtual world. But making a website search engine friendly is not everyone's cup of tea. Unless you have a fair level of authority on search engine optimization, you might find it overwhelmingly difficult to design an SEO friendly website. Having a good website is certainly an advantage but you need to master the art of drawing traffic to your website by making your website visible to search engine and that should be done from the initial stages of the website design. Here in this article, we have discussed some of the golden rules of SEO website design:
Make It Light: Google has already made it clear that it will eliminate those websites, which take awfully long time to load. So, it is clear that you need to improve page speed of your website at any cost if you do not want your website to be knocked out Google or any other search engines. Moreover, users usually avoid those websites that take long time to process a request.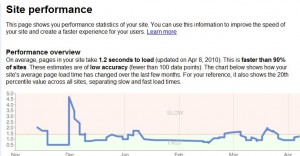 Avoid Java Script: – Google and other search other search engines cannot read JavaScript and that means, you need to avoid this script in a website as far as possible. Try to use it sparingly or at the footer section of the website to have minimal impacts on the visibility of a website in major search engines. Do not embed text in the Java Script because Google will never be able to read it or index that text.
Use Text In the Flash: – Until a few days ago Google was unable to read or crawl anything that is embedded in a flash file i.e. SWF file. But the scenario has changed a lot recently. Google crawler is now powerful enough to read texts of a flash file. Therefore, if you are designing a flash website, you need to use as many texts in the flash file as possible to get better exposure in different search queries.
Do Not Use Inline CSS: – Use of CSS has become a common practice among website designers and developers since it offers a number of advantages and amazing flexibility. But you should not use Inline CSS instead you should create a separate CSS file that should be linked with the HTML page.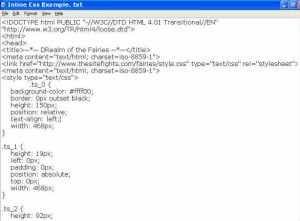 Do Not Use Too Many Images: – Never use too many images in a website. You can make a website light by using gradient instead. Try not to use textures if you can manage without them.
Do Not Use Frame: – Frame website design has long become a passé. Frame websites have a peculiar structure, and they fetch information from internal files and that means a sizeable section of the website will remain invisible from search engines:
Give Proper Names To Images: It is quite common among website design to name images as: image01, image02 etc. But if you want to make your website more relevant to search engine, you need to give them proper names such as websitedesign-footer, web-design-header etc.
These are some of the tips that you can try to increase the visibility of your website a bit further.