28 Jun / 2010
769 views
Social Networking Website Design and Development: Tips, How To and Rules
The popularity of social networking website design and development has reached such a pandemic proportion that it is now virtually threatening anything that dare to stand in its way. Just try to remember how many hours you have spent in the past week on your favorite social networking site and you are sure to have a shock. It is a fact that an increasing number of people are visiting social networking sites than checking their mails and this is probably the reason why iPhone is charting a different growth story by focusing more on social networking sites rather than mail. Therefore, it is no wonder why a sizeable section of website owners is making a beeline to launch new social networking sites to cater to the needs of this changing trend. However, before making your social networking website live, you need to check out these issues:
Review Others: – This is the very first thing that you should do before you start designing and developing your social networking website. First, you need to figure out why Facebook has so many followers. How MySpace has managed to retain its popularity. Do they have anything extra-ordinary in their design? What services they are providing to their members? If you can manage to unravel the secrets of their success, you will be able to make it large in this domain.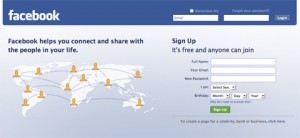 Make Them Engaged: – Making your visitors engaged is the most crucial element to success in the field of social networking site design and development. Great content, elegant design etc are some of the things that you can try out increase interactivity in your social networking site. To be plain, you need to make your site presentable to your visitors. As visitors do not have the time or the patience to wade through a long article, you have to be straightforward in your approach.
Add Interactivity: – You should make the home page of your social networking site a little more interactive and this can be done by adding some highly engaging elements in your social networking site. You should allow your visitors to take a look at your website without signing in and try to explain in simple English why they should be a member of your community. In short, you have to build up a strong relationship with your visitors if you wish to taste success in this domain.
Make Friends easy To Find: – You should develop your social networking site in such a way that should enable members of your site to get in touch with their friends whenever they want or wherever they want. People will like to see what their friends are doing in your sites and if you are unable to provide that information, you might lose these potential members. You need to make it easier for your members to find information about their friends before anything else because it is sole purpose of joining a social networking website.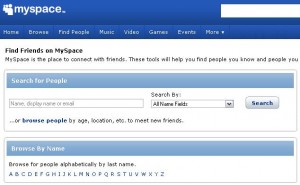 Give Them Freedom: – Do not pose too many restrictions on the members of your website if you wish to popularize your website. Give your visitors a chance to express themselves. To make your visitors glued to your social networking site, you need to give your members a chance to customize their profiles as well.
These are some of the prominent features of a good social networking site. But if you want to make it large like Facebook or MySpace, you need to do something unique.