22 Apr / 2015
641 views
Top 5 Trends of Business Website Design in 2015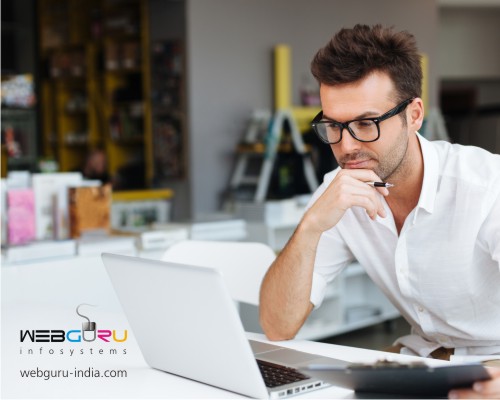 Web design continues to grow and several splendid things are published every year. It is time to wait for what the new trends will perhaps materialize in the year 2015. Before embarking on a new business website design, there are certain things that the designers should consider. Dimensions of the digital marketing and online business have undergone a great change and therefore, the focus is to provide improved user experience for lessening the bounce rate. Keeping such factors in mind, have a look at some of the web design trends that will be most effective in 2015.
Top Business Web Designing Trends in 2015:
Longer Scrolling Websites for Mobile Users
You might have noticed that almost all the new business websites published presently are longer while scrolling the page. With mobile phones gaining more popularity these days, it has become the humdrum for the websites to choose "Scrolling" than linking for displaying contents specifically on the homepages. Hence, the users find it easy scrolling the page to get the information they need.
Split Screens for Highlighting More Than One Key Element
Many business websites are now vertically dividing the screen to give equal importance to two primary elements. Many businesses that have two things to promote at the same time are choosing split screen designs that allow them to give prominence to both. The users can select between them rapidly. However, this is not the only reason. Many businesses need conveying two most important aspects. For example, one part conveys their core strength (their primary product/service) and the other part shows their talented workforce. This paring with split screen helps in conveying the message clearly.
Large Visual Headers for Strong Statement
Putting large visual headers has also become a trend of web designing. This is the first thing that you see when you visit a website on top of the homepage or any other page. It could be a slider image, static image, animated image, video, or text image. These are visually trendy and convey the message of a business very strongly.
Hidden Menus & Ghost Buttons for Subtle Attention
Many business websites prefer to hide navigation from the screen. Only when the user interacts with the element towards right or top left of the screen, it becomes visible.
Much like the hidden menus, business websites are also using ghost buttons. You have probably seen many action buttons unnecessarily distracting your attention while browsing through a business site. Adding ghost button in the design solves the purpose by grabbing your attention in a subtle manner.
Micro UX for Engaging User Experience
Every business wants to delight their website visitors, and now you can do by using a innovative design with Micro UX. It not just makes your task easy, but creates an experience that is humane and engaging.
With all these trends pertaining to a website designing in 2015, check the sites of your competitors for new ideas and look for the areas wherein your site can be better. Ask your favorable website design company to make the changes in the website accordingly for a successful online business.