29 Jun / 2010
809 views
Useful Firefox Add-ons for Website Designers and Developers
It takes a lot to be a successful designer. As website design industry is changing its course all the time, you need to know how to brush up your skills so that you stay employable in coming days. Now, you would not have to wade through the endless list of tutorials for that purpose. You can improve your skills to the next level smartly by downloading some cool and useful Firefox add-ons that can prove immensely helpful. Just try to make the most of the advantages of these Firefox Add-ons and you will definitely be able to do something different this time around:
Web Developer Tools: – You just cannot ignore this amazing tool if you wish to make your presence felt in this domain. This tool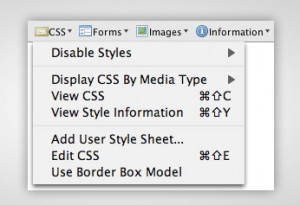 is quite useful as it comes with a truckload of amazing features that will let you analyze almost anything about a site. You can check out the alt tags of images of any sites by enabling "Display Alt Tag Attribute" option, you can view or edit CSS of the page, you can delete or clear domain cookies, you can enable "Show hidden elements" etc and many more things. In short, you can do whatever you want in real time with this amazing tool. What else do you want from a firefox add-on?
Firebug: – Firebug is another popular firefox add-on that will give you ample opportunity to dissect a website and analyze it thoroughly. It allows users to check whether they have co

mmitted any mistakes in the HTML or CSS file. Furthermore, it gives you an insight into the structure of a website. You can further improve its functionality by downloading Google page speed and then you will be able to analyze the performance of your website. You will get suggestion to improve page loading time of your website as it will have direct impact on your website's ranking.
Colorzilla: – Inspiration comes naturally and therefore, you need to prepare yourself properly to tap these spontaneous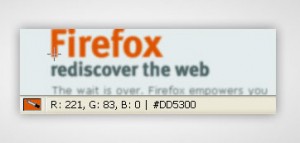 inspirations while surfing online. If you find any particular color combination of a website tempting, you need to store it somewhere for future use. Now, it is not possible for you to open Photohop all the time for performing such minor task. You can do this thing smartly by downloading Colorzilla, which has gained enormous popularity among website designers. It comes with an easy to use eyedropper that will let you extract the value of a color. You can even share or bookmark color palettes.
CSS Validator/HTML Validator: – Validation of CSS and HTML is the most important part of developing a website. Now there are two brilliant add-ons: HTML Validator and CSS Validator that can manage these tasks easily. After getting installed, you can access them from the Tools menu. These add-ons validate the codes of your website against the W3C standards. However, you can validate your codes directly by choosing "Validate Directly In the Browser".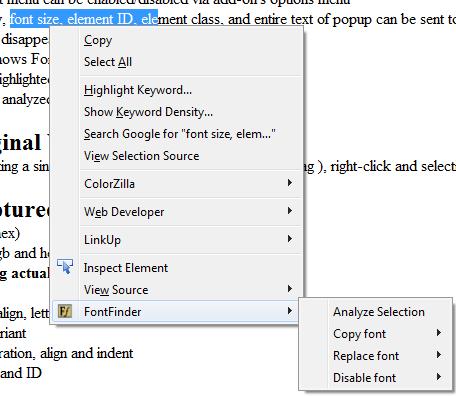 Font Finder: – Font finder is more or less a gift for those designers who find it extremely difficult to analyze font information on any given page. It comes with these below mentioned features:
It allows users to disable font family from the entire page.
Font can be analyzed thoroughly.
These are some of the most powerful Firefox add-ons that can act as catalysts in the entire design and development process.