Home Blog Looking Back WebGuru Successfully Nurtures Global Talent
WebGuru Successfully Nurtures Global Talent
We are glad to be a part of the successful completion of internship programme and project work on Mobile Application Development by Mr. Gyeong Hwan Min at Brainware. WebGuru, the IT division of Brainware, is proud to nurture this young talent from the Republic of South Korea, with our professionals offering him technical guidance throughout his internship.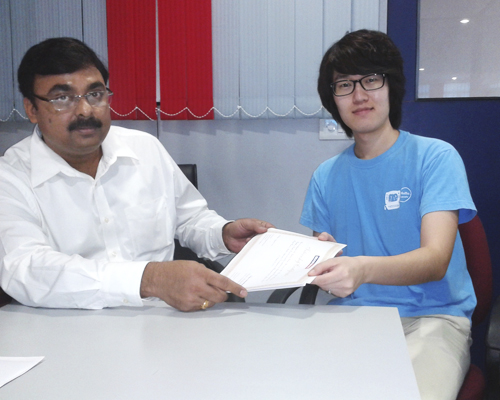 The intern Mr. Hwan Min was very diligent and enthusiastic during the entire internship period, exhibiting highly praiseworthy performance. As he successfully completes his internship and project work, WebGuru wishes him every success in all future endeavors.
It is indeed a great opportunity to nurture international talent and we at WebGuru look forward to undertake more such accomplishments in future.