Home Blog Website Design Services Website Design Limitations: Do They Have Any Positive Impacts On The Designing Process
Website Design Limitations: Do They Have Any Positive Impacts On The Designing Process
Like every creative sphere, website design industry is too fraught with limitations both in terms of creativity and in terms of professionalism. As a designer, you know how frustrating limitations can be. Limitations in web design can have crippling effects on your creative impulse that can maim you from designing an esthetically pleasing website. There are limitations over screen resolutions, users interface and browsing platforms and many more that force you keep your creative impulse in check while designing and developing a website.
Limitations are All Over: Limitations are not bad all the time. They guide us what to do and what not to do, and thus make us aware of the possible negative outcome of following a non-standard method while developing or designing a website. For example, is you are using large background images as opposed to gradients for adding a creative touch in your website, you are driving it to the brink of being becoming invisible to most of the search engines since search engines abhor low loading websites.
Here in this article, we are going to cover some restrictions that we strongly believe to have positive impacts to express ourselves in a better way. It may sound oxymoronic but this is the truth:
Freedom is not a good thing: Well, this may sound a bit wacky but the fact is that if there is no restriction, things can go haywire and turns things utterly ridiculous and crazy. The same goes true with the basic website design principles. If you do not abide by these rules, you are certainly going to face the music. You might have to face a barrage of problems with the funky structure of the website, even you might find it overwhelmingly difficult to tame CSS etc. The same thing happen with flash based website if you make it extremely heavy loads of animation.
Limitations Over Color: – If you want to be a professional website designer, you need to limit your color palate as it is highly important for designing an aesthetically pleasing website. You might find your calling in bright colors but you should not ignore the fact that bright colors are a big turn off for most of the visitors. What visitors look for is an ideal atmosphere and not something glossy that can dazzle their eyes. So, you need to apply colors judiciously to ensure a better browsing experience.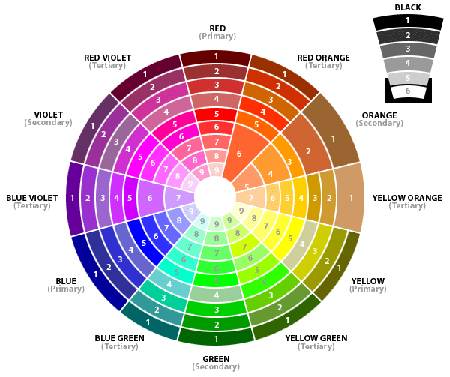 Topographical Limitations: – Web topography is something that can make or break the fate of a website. Since most of us are accustomed with standard web topography, we find it hard to go through a website where the structure is turned upside down. Unless your approach is exceptionally good and impressive, visitors are mostly likely to bounce back from your website once they bump on it.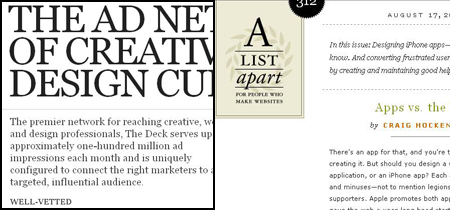 Minimalism: Minimalism is a new trend in website design industry where the force is on applying an extra layer of limitations in website design voluntarily by using simple structure and by shunning complexity and redundancy as far as possible.