21 May / 2010
1,034 views
Website Design of Smashing Magazine: What It has In Its New Look
Smashing Magazine has never fallen out of popularity not just because its posts are different and of high quality, but because it gives value to the feedback of its staggering number of visitors. To offer a better browsing experience to its whopping number of visitors, it often makes minor tweaks in its website design. This goes without saying that in majority of cases, these minor changes have had positive impacts but there are some exceptions to this rule that should not be blatantly ignored. Here in this article, we will try to find out the positive as well as negative aspects of its existing website design: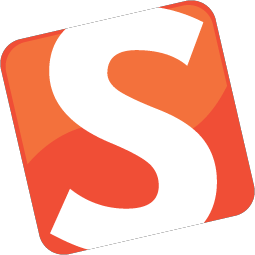 A New Depth: – This is what people are likely to explore at Smashing Magazine, this time around. It looks much more compact and user friendly. It has shunned complex navigation and its website is remarkably free from visual gimmick (or to be precise visual blunder). Content gets the required focus and it is never sidelined by images or advertisement. It is an ideal fusion of images and text that has made Smashing Magazine an undisputed leader in its territory.
Logo Gets the Required Attention: – The look and feel of Smashing Magazine's famed logo remains the same but it is getting more attention thanks to the minimal use of other images and texts that often overshadowed it in someway or other. Its current form now has a much-needed white space that makes it look truly nice and elegant.
Smashing Network: – This is a unique of its kind network that is aimed at getting cross traffic without adversely affecting its visitor retention policy. Posts of other related websites are featured here but it stays inactive by default unless and until it is clicked by a visitor.
Images of Ads: – Ads that appear in the left hand section of Smashing Magazine looks much more elegant and soothing than ever. As ad is its main source of its revenue generation, there is a little scope to go against the will of the advertisers even if the ads do not look so good.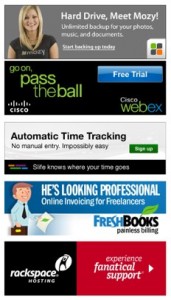 Newsletter Sign Up Option: – This is something that few of us have expected from Smashing Magazine. Though Newsletter Sign Up option takes less space, its purpose is largely unclear. It does not dictate anything about why a visitor has to sign up for newsletter.
Big Images: Big images are used brilliantly but they might come a cropper while being viewed in slow internet connection. It will take long time to get loaded and might not augur well for it.
Footer Looks Impressive: – Footer of Smashing Magazine looks really impressive and clean. It has a positive impact on the hierarchy of the website. Links are well organized and do not look alien as far as the structure of the website is concerned.