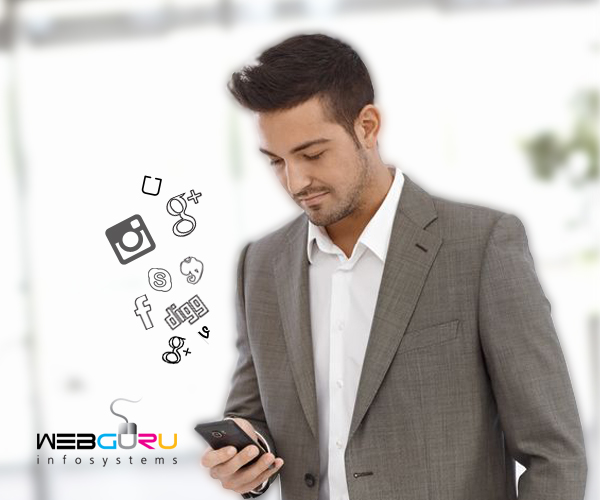 With the launch of smart phones and mobile devices, most of the Internet browsing is done through these devices. Mobile Devices are handy and available to the user all the time. With the continuous evolution of mobile devices, the habits of the users have changed as well. This has opened up new opportunities to engage users into taking action as desired. Mobile Apps are evolving in ways which please the client and make them coming back for more.
As the online world is shifting more and more towards mobile, if your business website is not responsive to mobile access then you are more likely to fall behind. Additionally, if your business has a mobile presence, but it fails to provide a seamless browsing experience, then you not only run a huge risk of losing sales but your brand credibility is damaged as well.
Mobile Websites can be a good solution for your business considering that your business needs to provide only informative content to users. Mobile Websites are limited by the following factors.
The users need to start their browser and type in your website URL in order to access it. This involves a couple of steps more than that required for accessing an app. In a highly impatient society that we live in today, this factor may considerably limit your website preference.
It is usually a rearrangement of your website content. It usually does not offer anything new. Users are more likely to use those apps which provide them with an engaging experience.
If you have a desktop website and a corresponding mobile website then mobile website requires separate maintenance. That means a change in content will call for two updates.
Mobile websites have design limitations as well. Your website will always fit most of the mobile devices. There is no 'one size fits all' approach. Your mobile website layout may distort in certain devices.
When the limitations of desktop websites and mobile websites show up in your business revenue and you fall behind your competitors, it is high time to rethink your marketing strategies with a new developed mobile app.
Mobile Applications are exclusively designed for smart phones and mobile devices. Mobile applications are located directly on mobile screens. That makes your business features directly available to the user. However, you should move forward with an app for your business only if –
The app is designed to provide more features than your website.
The app is providing unique features or services that no other app in the market is currently providing.
The unique features provided by your business app will help it to get approved by Google Play and Apple stores as well.
A well developed app can improve your business presence in the mobile world. It increases your brand recognition. The major percentage of mobile users occurs in app usage. Hence, your business stays closer to your users through your app. This proximity results into increased sales revenue. Even if your app is not related to generating sales, a mobile app can create better awareness for your business brand.
If the goal of your app is just related to making your content available, then a responsive website should suffice. However, if you are keen on developing your business app, then you may start with collecting statistical data to target potential users, assess your marketing strategies, analyze your website traffic, obtain statistics of the devices through which your website is accessed and the activities relevant to your business that can engage the users.