Home Blog Ecommerce Website Development 10 Must Have Features of Your E-Commerce Website
10 Must Have Features of Your E-Commerce Website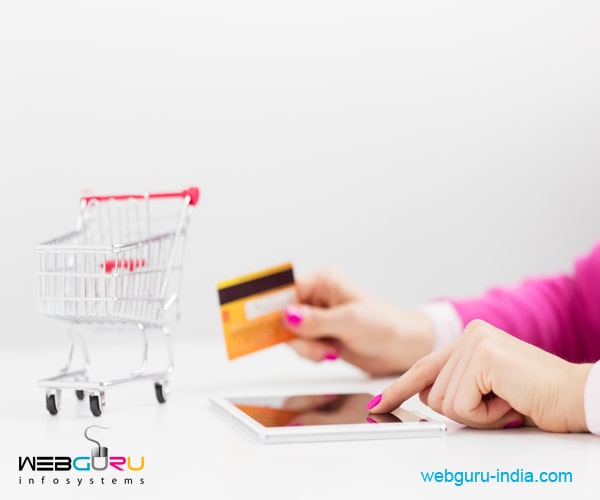 Having a website has become a brand identity for any retail business. It is a great marketing tool for your business. Launching an E-Commerce shopping cart website can gain you an advantage over your competitors. It will enable you to feature, distribute and sell your products or services online. It will also enable the collection of payments via secure payment networks.
An E-Commerce website redefines the geographical reach of your business considerably. It will place you in the global market, where your products will be accessible to your customers anywhere anytime.
While launching an E-Commerce website for your business, you may consider including the following core features for your website. We have listed the features and mentioned the importance of each.
Core Features:
Navigation Options:
Use menu options for a simple categorization of the information that you intend to provide to your customers. Navigation options ensure easy access to the different sections of your content. The navigation buttons should be simple, to the point and self explanatory in nature. If there is a multi-step procedure involved, then make sure to include the back button and a quick link back to the main pages. This will help the user from getting lost in your website.
Standard text and graphical content:
The selected design should be relevant to the context of your business. The content should be short, simple and assertive in nature. The usage of images in the design should be justifiable. The images used should be attractive, relevant to your business and informative. Avoid spelling mistakes, grammatical errors and complicated sentences.
Catalog Feature:
This page refers to the product or service listing page. Make sure all your products are listed here. If your product or service can be represented by an image, then use original product images. Images copied from other websites will cost you user confidence. Also, while selecting the default image for your product, make sure to use the one which provides a full view of the product. The minimum information that needs to be featured are: Product Title, Image(if applicable) and Price. Discounted price(if applicable) should be featured. Make sure to show the discounted price and not the discount amount/percentage. This is because customers are unlikely to calculate the discounted price, by themselves while browsing.
Product Detail Feature:
This is the page which will describe your product in detail. Use as much detail as possible.
Available colors, sizes, material, etc., will give your users an option to choose their relevant option. A detailed information will help the user to know about your product more as well as give them confidence to proceed. If applicable, use multiple images to describe your product graphically. Here you can use high definition detailed images.
Simple and Advanced Search:
This will allow your customers to quickly filter products using a relevant search text. Ensure that the search module covers the product details extensively. This will also allow you to collect search statistics and the seasonal shopping habits. An auto suggests function while searching will encourage the users by showing them a list of possible options. Always, try to avoid the zero results page. Even if there is no exact match, feature the nearly matched products. 'No matches found' cuts short the user interaction on your website.
Reliable Payment Gateway:
Always use the most used and the most reliable payment gateway for online transactions. This assures the users of your recognition by credible establishments.
Delivery Process:
Nowadays, customers demand more flexibility in product delivery. A fixed date of delivery is highly recommended. Options for 'next day delivery' and 'collect from store' also cater to the diverse purposes of customers and make your website more preferable.
Refund and Cancellation:
Once you implement this functionality, your customers will be more inspired to make a purchase. The assurance of having control over their money even after the purchase drives them to ignore their second thoughts. It also gives them a sense of confidence in your business. Write a detailed procedure in this context. Make sure you cover the follows points:

The categories or products that can be returned
The time period within which a return request can be initiated
Specify the shipping procedure step wise and mention the shipping charge liabilities
Clarify whether a return of funds or replacement of the product will be made
Specify if the refund will be made to the bank or to the customer account in the shopping cart
Customer Registration and Login:
Having this feature enables you to collect customer information and improve customer communication. Based on their purchase history, you will be able to create personalized newsletters. Having their purchase history also helps to resolve issues such as payment, order delay, return, refund, etc. Loyalty cards, gift coupons can also be based on this data.
Customer Support Information Detail
Customer support is generally featured to handle any situation that may go wrong. If you have customer support information featured in your website, many customers are going to prefer your website. Unhappy customers are unlikely to visit your site again, however, if your customer support is effective, it can save you from losing out on your existing customers.
Conclusion:
We have listed the core features that need to be considered while developing an E-Commerce website. Every functionality implemented must be complete and correct in its own respect. Although many more features can be added into the website, but it is important for you to know the significance of every feature implemented into your website and the maximum possible ways of leveraging them.