Home Blog SEO Services 5 Free SEO Add-ons for Mozilla Firefox – Webguru Infosystems
5 Free SEO Add-ons for Mozilla Firefox – Webguru Infosystems
Hardly two and a half days at hand and you have to finish the SEO report anyhow. This situation sounds similar, is not it? Most of us have probably faced this kind of situations in our professional careers and wished to have some magic tools so that we can wrap up the work in a jiffy. But sadly enough, there is no magic tool nor there is any shortcut route for carrying out these kind of repetitive tasks. But there are some SEO add-ons that can facilitate your tasks to a certain extent. However, you should not install all of them in your Mozilla Firefox browser because it will make it so heavy that it  will get unresponsive whenever you click onto it. Here in this article, we are going to share some of the best SEO add-ons that can help you to optimize website easily.
SenSEO
It is a powerful SEO add-on that analyzes a website from search  engine optimization point of view. It tells whether a website fulfills all on-page optimization criteria or not, and gives suggestions how to improve it. Its code is basically based on YSlow extension and here are some of its unique features that you need to check out:
It checks whether title, meta description and meta keywords are used properly one.
It gives suggestions on image optimization, URL path, domain name, headlines and more.

SEO Doctor
This is another highly effective SEO add-on that allows users to analyze a website thoroughly. It comes with a wide variety of features that both the beginners and experienced SEO experts may find useful. With this tool, you will be able to diagnosis a website from the scratch and even, you can fix some common problems without wasting your time.
Foxy SEO Tool
This is a fabulous SEO tool that offers easy and quick access to different search engines. Moreover, it helps you to analyze a website's different aspects, more specifically its traffic as it gathers information from different traffic analysis sites such as Compete, Alexa, Quantcast etc.
There is a new feature named Spider Simulator that will let you see how a website appears to search engine crawlers.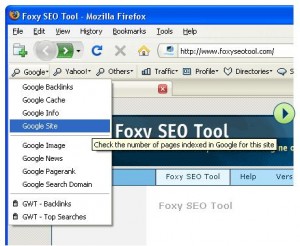 Website Analysis
It is good for conducting deep and through analysis of a website from both structural and SEO point of view. Here are some of its unique features:
Alt in Images analysis
Meta Description recommendation
Checking whether pages are indexed in Google and Yahoo
Google Analytics installed or not
IP number and Country gelocalization
Analysis of Backlinks
Readability level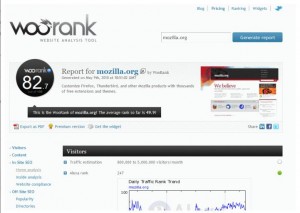 SEO Toolbar
We would definitely like to recommend this toolbar since it comes with a truckload of amazing features. What makes it popular is that it is highly customizable. You can move it anywhere in your browser. It offers different options for views. You can set it as icons only, page rank only, text only or whatever you want. Here you can shortcut to some of the best keyword research tools such as – Keyword Discovery, SEO Toolkit, Google Adwords keyword suggestion tool etc.