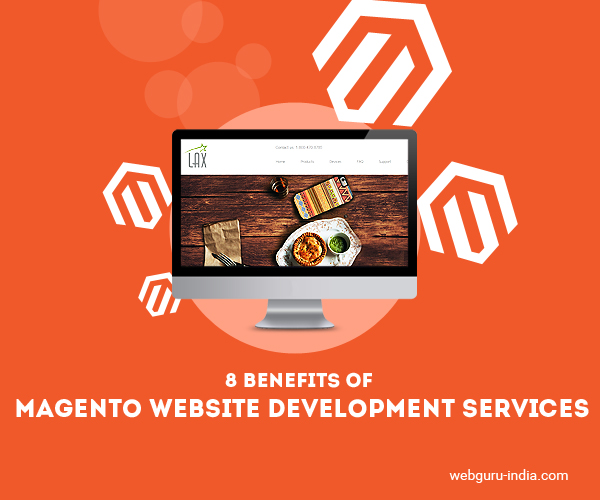 The market conditions are becoming agile with changing tastes and preferences of consumers. So, it is required that you should hone your marketing skills by delivering services that are convenient, acceptable and fast. For this, you need to go for shopping cart development with Magento that offers quick browsing facilities to customers for making a purchase decision.
What benefits you would get by hiring Magento website development services? Find out:
Magento is Mobile Friendly
Undertaking ecommerce website development with Magento is highly responsive, which makes the site viewable on tablets, smartphones and other mobile devices without any hassle. This helps consumers to stay connected with your brands anytime and anywhere.
Manage Contents with Ease
Magento features an intuitive page editor, which helps online store owners to easily make changes in their offerings. This tool does not require the store owners to have knowledge of programming codes as they can aptly manage contents with the user-friendly WYSIWYG features.
Magento Supports Search Engine Optimization
If you own a Magento website, you will not come across issues of organic traffic flow. This platform is developed by keeping SEO efficiency in mind and provides best opportunities for your products and services to appear on Bing, Google and other SERPs. Magento tools also offer customized practices that are meant for effective search engine optimization.
Spacious and Robust
This platform has the ability to support many products on a single website and offers handling of thousands of orders in an hour. It signifies that you add more shopping carts according to the business growth.
Facilitates Third Party Integration
By using Magento , you can offer delightful ecommerce experience to your customers by integrating with PayPal, Google Shopping, MailChimp, PayPal, eBay and many more. In order to have proper control on data analysis and to make profitable business decisions, Magento helps you to deploy Google analytics and other third party integrations with ease.
Fulfills Cross Sell Goals
By using Magento platform, you can help visitors to browse checkout pages and related options on services or products by adding prompts that results in enhancement of user experience, and thus, leads to increased sales. You can present similar product cross sells, relevant accessories and many other things in the margin.
Keeps Your Site Secured
By obtaining Magento website development services, you can safeguard your ecommerce site and easily manage internal access with multi level security permission. Secondary password prompt comes with extra defense features to prevent unwanted breaches. This platform also features CAPTCHA as well as PCI Data Security features for added protection.
Offers Intelligent Filtered Search for Customers
Magento powered website improves the user experience with the deployment of dynamic searching features, which filters services or products as per multitude of parameters. This platform utilizes product tag filters, search terms cloud, recently viewed and compared products, product reviews, and the capability of configuring search with auto suggested terms.
Incorporating Magento ecommerce platform for online shopping website development offers various advantages. Therefore, web development services can help you to experience seamless product management, secured shopping experience, easy third party integration and many advantages that drive business growth.