Social media has definitely caught the world by storm. In the age of smartphones and tablets, people are offered plethora choices when it comes to choosing a social media platform. Starting from Facebook to Twitter to professional networks like LinkedIn, the options are plenty. Such has been the impact of these social media platforms that even businesses have started to utilize them for better marketing of their products and/or services.
Reaching the target audience with the help of social media campaigns has turned out to be the favorable choice of businesses in the modern day world. The primary is to increase the brand exposure and let people know about the products and/or services being offered which increases chances of conversion and lead. However, achieving this task is not as easy as it sounds. Here are some tips or advices on how to increase sales with effective social media campaigns.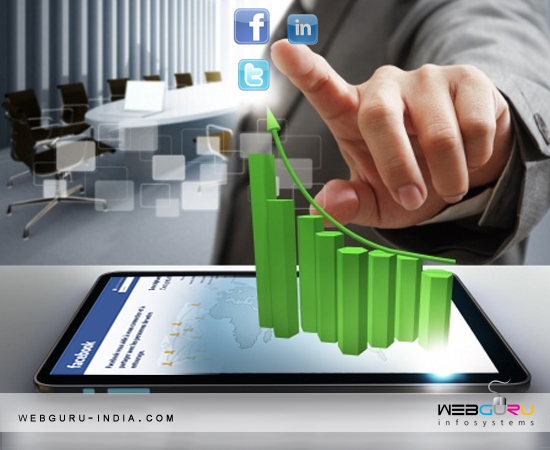 Grow Engagement with Your Social Media Campaigns
The fact that social media allow users to share, like and comment on various types of content, is one of the major reasons behind its success. It is important for every business to encourage people to interact with their social media campaigns so as to increase engagement. Engagement is necessary to spread out the message about services and/or products offered to a wider audience. This increases the probability of some people actually liking what is being offered and thus, creates new opportunities of sales.
Though, social media platforms can be considered to be ideal mediums for increasing traffic to a business website but, to achieve that specific calls to action are required within the content. It is important to guide the visitors towards the right direction with the help of properly laid out CTA's like 'Sign Up', 'Learn More', 'Contact Us', etc.
Give Them What They Desire
Nothing is more annoying to the users than getting redirected to something completely different and not what they were searching for. Thus, businesses need to keep in mind that visitors should always be redirected to a landing page that is relevant, concise and clear. If the call to action button says 'Contact Us' then the user should always be directed to the contact information page.
Another important thing for businesses to consider is that the content should be resourceful with plenty of useful and interesting information that visitors would admire.
Offer a Discount or Sale
Businesses can increase traffic inflow to their websites by offering sudden discount or sale on a special occasion. It is always a good idea to keep the offer valid only for a limited period of time so as to gain maximum engagement. Businesses should take the time to announce the news of the sale or the discount prior to a few weeks before the sale actually starts without mentioning the date. This will ensure that people who are interested in the products and/or services will make returns visits to the social media sites to know about when the offer will start.
During holidays, businesses can also promote special holiday season discounts on various social media platforms which can increase traffic and ultimately lead to conversions.
Staying Interesting and Dynamic
Apart from creative strategies employed to increase interaction on social media sites, businesses should always keep their focus on providing the users with interesting and useful content that serve their purpose. It is important to stay up to date with the latest trends and combine them with powerful and unique ideas to create content that easily engage the users.
It is also crucial to search for relevant information that perfectly matches the requirement of the users. The main thing is to offer 'value' to the users across the different social media platforms being used by a business. For example, a business that deals with website designing, logo designing, etc. should always try to offer the latest news on the developments taking place in the industry along with links to informative blog posts. Visitors should feel that every time they leave, they are taking back some useful information with them.
Conclusion
It is quite clear from the above discussion that social media platforms have the power and the ability to give businesses just what they require – sales. However, it requires a comprehensive effort along with an appropriate brand strategy to increase chances of sales through social media platforms. Businesses need to plan on the strategies to be utilized through deep analysis and research so as to effectively spread the desired message across to the target audience.
Do you have any more suggestions? Please provide your valuable feedback on the comment section of our blog and we will be happy to hear your response.