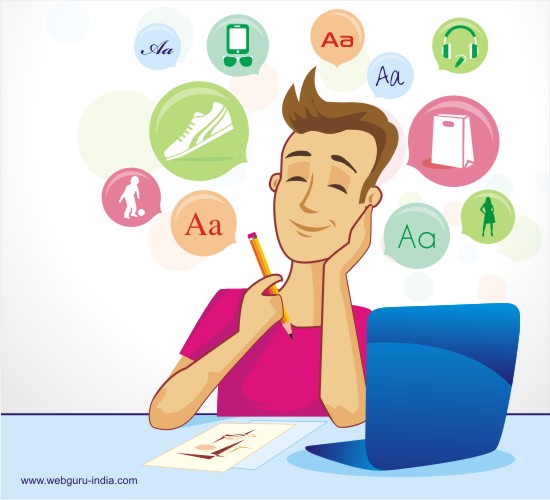 The font you choose for your logo design plays a vital role in breaking or making your design. With millions of fonts available, it is definitely a difficult task to select an appropriate logo font for your business. The font selected by you sets the tone on your website as well as various types of business collaterals like business cards, letterheads, brochures, etc. That is why it is important to select a typeface that is not only easy to read but suits the primary objectives of your business in the best manner possible.
Always Keep the Context in Mind
While selecting a font, you should always consider whether it is suitable for the context that the logo is supposed to work with like, the industry and the standards that apply. Your primary aim should be to identify as well as understand the goals and needs of your business along with the intended audience. Different factors like attention span, demographics and age of the target audience should be considered before deciding upon a font for your logo design company. For example, if you have a restaurant or a retail store, you'll probably opt for a professional, friendly and modern font suitable for people of all ages. On the other hand if you are a construction management company, you'll include a strong, serious and formal font within your design. Likewise, if your business is all about products for women like shoes, bags, accessories, etc. then, the font has to be feminine in nature with a touch of elegance and delicacy. Once you have identified the objective of your design, choice of typefaces narrows down considerably.
Select a Font Style for Your Logo that Best Expresses Your Business
Although there are numerous font categories available but the most common are:
Serif fonts
These fonts offer a professional and classic look. They make use of small strokes extending from ends of symbols and letters. They are generally used in newspapers, magazines and books.
Sans Serif fonts
These are straightforward and simple fonts and offer better readability on-screen. They look modern, youthful, crisp and clean.
Script fonts
These are elegant fonts that provide a touch of luxury. They can be used to convey playfulness, cheerfulness.
Handwriting fonts
The inviting and warm touch offered by these fonts is more suitable if you want to provide your design with a human touch.
Fancy fonts
Fancy fonts differ greatly in their personality and look. These fonts are generally used for posters, headings and billboards.
After deciding on the message that you wish to convey through your font, simply browse through the different font categories to get the font that represents your business in the most suitable manner.
Versatility
Before moving ahead with the design process, it is important for you to consider the printing method to be used. The logo of your company may look stunning on 200 x 180 pixels on website but do you think it offers the same effect and look on smaller items such as business cards, letterheads, etc? If it is offset or straightforward digital printing without any special effects then, results are fairly true that conform to actual letterforms. However, if it is thermography, letterpress or screen printing, integrity of characters might get affected to a great extent depending on how the typefaces are reproduced. An effective logo can work throughout different types of applications and media. Thus, it should be reproducible through different processes and formats, all the while preserving its identity. Helvetica, Trajan, Futura, Garamond, etc. are some of the most preferred fonts used by graphic designers for logo designing.
Think on a Long-Term Basis
When you choose a font for your business logo, select something that will probably remain in style for years to come. Too much blandness can easily make your logo design boring. Therefore, you should not choose standard typefaces or fonts from word processor. Think about something that is more original and helps with ideal representation of your brand and business.
Conclusion
Choosing a font is no easy task and requires a lot of research on your part. Though, the font that you select goes a long way towards determining how your company is represented, but there are various other crucial design decisions that await you. Take your decision only after considering the message that you want to convey about your business towards your target audience.