It is a necessity in the present day world to give your business a unique identity so as to capture the attention of the audience and make your business stand out. However designing a logo isn't at all easy as it requires a lot of brainstorming and research so as to make it properly identifiable with the brand it is about to represent.
At times, it may require up to several months to design one logo and even cost a fortune to come up with a design that truly stands apart in the crowd. It does not matter whether you choose a professional logo design company or an amateur for the job as long as the logo design remains recognizable, memorable and increases awareness about your brand. Take note of these following points that are essential to create a custom logo that helps in establishing a long lasting impression on the minds of the consumers.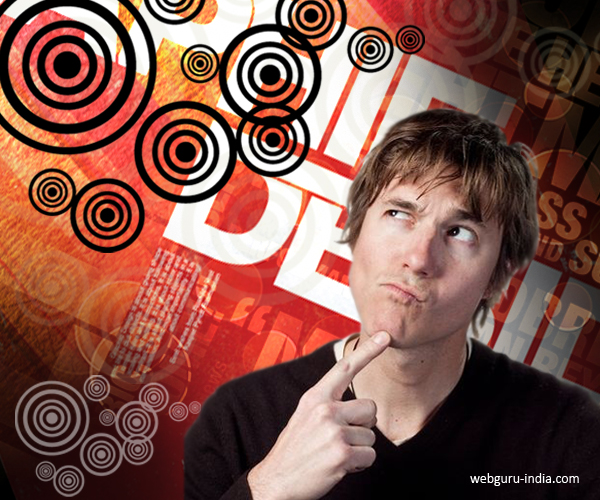 A Good Idea and Design Holds the Key
Before starting with the design of your logo, it is essential for you to consider how well your business can be represented through your logo. The right balance of creativity and design holds key importance. For instance, if your business is related to the steel industry then, the logo should look bold, strong and reliable. Similarly, if you have a ladies garment business then an elegant, neat and crisp logo can work wonders.
Today's marketplace is driven by global brands and it is important to compete visually at a far higher level to make your business a success. Unlike, a multi-national brand, small businesses can easily change and adapt themselves to a constantly changing culture. However, it is important to lay a strong foundation for all types of marketing efforts through an appropriate and well-designed logo and identity.
Keep It Simple and Professional
Instead of using different fonts, colors and complex icons, it is always a good idea to keep your logo as simple as possible. The idea is to attract customers towards your business instead of turning them off with a design that looks too much complicated.
Keeping the design simple, unique and meaningful will ensure that you do not end up with various reasons to redesign your business logo. Forget about what's making a buzz in the market and think about how to represent your business distinctively in the market.
To thrive in the present day market, you need a logo that easily adapts to changing times; a logo that connects with its viewers and comfortably makes its way among its competitors. However, achieving that is not easy as you require an apt professional for the job.
Versatility
Apart from being simple, a logo should always be versatile. You never know where your logo will be used in the future and thus, you need to make sure that it can be easily reproduced in different formats. Starting from flyers to brochures to business cards and more, the logo may be utilized throughout different mediums. So, it should maintain its integrity at all times while it is being used across different marketing and promotional materials.
Get the Right Professional
If you are finding it hard to get the right professional for the job then, look for personal recommendations. May be a friend of yours has designed his/her logo from a skilled designer who can be the ideal person you are looking for.
You can also search or browse through portfolios of different graphic designers on various sites throughout the internet and find the one who may quickly grab your interest.
With social media spreading its wings all over the globe, you can effectively make use of various search tools of social media to browse through the portfolios of different graphic designers. You need to search for designers who have a strong grasp on marketing and understand brand culture along with an impressive portfolio to back it up.

An important factor to consider while searching for a professional designer is the style. The style of the designer should match up with the specific requirements of your business.
Think About Where You Want to Use It
After everything has been done and you've got the desired logo, what's the next thing you need to do? Well, introducing your logo in the social marketplace is the biggest task in hand for you now.
While designing the logo, the designer needs to focus on the context where the logo will live in. If your business is more about creating an online presence then, the design should go according to that format.
When it comes to creating a presence, think about your needs and don't jump on all types of online media. Maintain your focus and decide where you want your brand to reach and engage the audience based on that.
Wrapping Up
It is definitely possible to come up with a memorable and unique logo for your business if you are well aware of your business needs. Think long term and try to stay simple and relevant with the design your logo to create that appealing and engaging effect. If you have any more suggestions that you would like to share, feel free to do so.