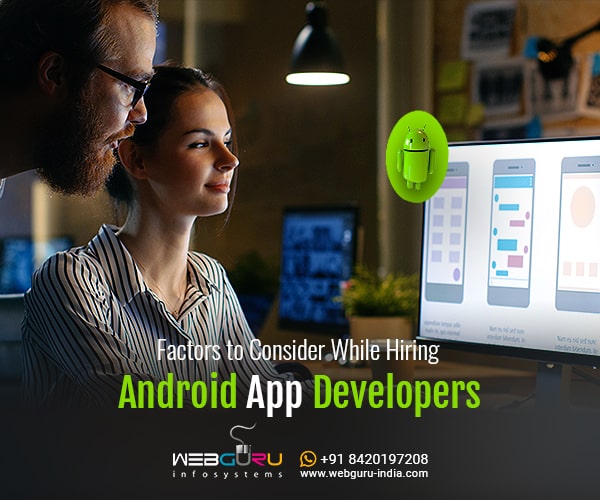 Mobile applications have become game-changers in the world of online business as they can help enterprises connect with their target audiences and drive sales. The growing revenue figures for mobile apps speak for themselves with more than $ 581.9 billion clocked in Q2, 2020. Further, the global revenue from mobile apps is expected to touch $935 billion by 2023 (Statista.com.) This is due to the fact that smartphone penetration has increased worldwide and people are using a large chunk of their time on mobile apps (87%.) However, the increased mobile app usage has given rise to stiff competition with businesses looking to develop mobile apps that are attractive, fast-loading, feature-rich, secure, and high performing.
So, if you want to have an online store to sell your products or services, then a mobile app store would be the perfect way to reach your target audience as most people (72% as per cnbc.com) use their mobile phones to browse the internet than any other device. Moreover, the presence of some remarkable features in mobile apps makes them highly user-friendly. These include push notifications, GPS based location access, less keyboarding and more touchscreen usage, and payment integration, among others.
Among the mobile app platforms, Android scores the most in terms of a worldwide user base (1.6 billion in 2019) and market share (74.13%.) Thus, it makes sense to opt for Android app development services when designing a mobile app for your business. Let us discuss a few things to be kept in mind while hiring a dedicated Android app developer.
Tips to hire dedicated Android app developers
For any startup, mid-level, or large business enterprise looking to hire developers from an Android app development company in India, the following tips should be considered.
# Choose an app development partner for the long term: Developing an app is not an end in itself but forms part of a continuum, which includes improving the app through various design upgrades, bug-fixes, and app testing periodically. So, it is important to hire reliable app developers who would be aware of the latest trends, customer preferences, and market dynamics.
# Check client reviews and testimonials: Before hiring developers from any top mobile app development agency, it is important to check the testimonials, reviews, and ratings of its clients – on the agency's website, social media accounts, or third-party forums like Glassdoor, Google reviews etc. These can give a fair idea of the quality of services offered by the agency.
# Experience: It is advisable to go for experienced developers as they would have an idea of the changing market dynamics, latest tools and technologies, challenges, and customer preferences. So, it is better to check the portfolio section of the website of any top mobile app development agency to find out if it has the experience to develop apps on the Android platform. Also, an experienced team of developers can suitably customize the app to meet your specific business requirements.
# Quality and pricing: In the competitive world of mobile apps, customers prefer apps that offer great UI/UX. So, falling for an unreasonably low cost of Android app development can prove to be disastrous. It is better when you weigh between pricing and quality, always go for the latter. So, before taking the leap, it is better to analyze the cost of developing a mobile app in India.
# Expertise in UI and material design: Users prefer apps that are visually stunning instead of the ones with poor graphics. So, the developers must have the expertise in developing a superior user interface with excellent use of colours, texture, and designs. Moreover, the developer should have good knowledge of various libraries available on the Android platform. These can come in handy while changing the features or functionalities of the app during the development stage. Also, by incorporating material design the apps can turn out to be more robust, quick-loading, sophisticated, and professional in appearance.
# Agile Development Cycle: A good mobile app developer will keep you updated about the process of development through calls, emails, or chats – daily or weekly. This way you will come to know if the features/functionalities incorporated in the app are in tune with your business objectives.
# Submission to app stores: To monetize your mobile app it should be first loaded onto the app store to enable access of your target customers. And the process is not easy for a rookie developer to accomplish. For example, to improve the visibility of your app in the play store, a slew of factors should be considered – icon, title, description, screenshots, and keywords. So, if the app developer does not have any idea of the great features offered by Google play store, the app will not make any headway and be a part of the lot that nobody cares about.
Conclusion
To ensure your Android app development project gets completed without any hassles and your app combines attributes like great functionalities and UI, loading speed, security, responsiveness, and user experience, then hiring a dedicated Android app developer is the key. So, should you want your Android-based mobile app to make a mark in the market, contact developers from a reputed Android app development company in India.