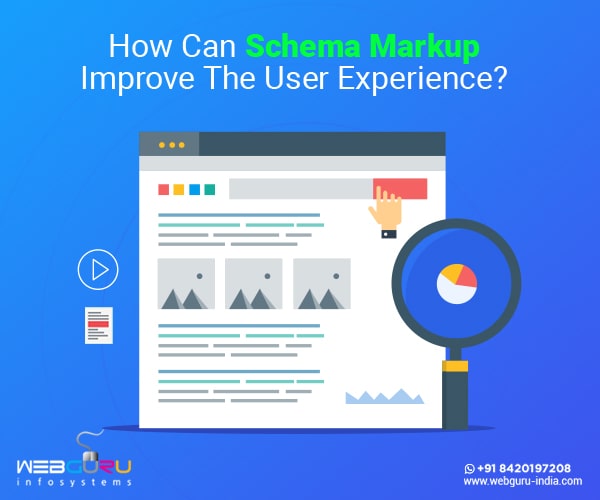 You put your search query on a search engine and get an expansive list of websites on the Search Engine Result Pages (SERPs) in return. What would be preferable to you? An ambiguous list of websites or a structured one with better information? Should you prefer the latter, then you must know the display of a structured list of websites with better information is the result of a technique called the Schema Markup. The technique works at the backend and optimizes a website to increase its visibility and user interaction. So, the next time around, ask your digital marketing agency to include Schema Markup and let your target customers derive better insights and user experience.
What is a Schema Markup?
It is a code that is incorporated into your website to help the search engines return structured and informative output for the users. Supported by major search engines like Google, Firefox and Bing among others, the schema markup code or technique helps search engines to interpret the website or web pages better and make the listing on SERPs appear relevant to your business. The 'rich snippets' or HTML markup adds more detail to your website's URL and helps users with better and richer information. In a nutshell, schema markup tells search engines more about your website – such as the kind of business, products, services or content offered using rich snippets like reviews, ratings etc.
Why should you use a Schema Markup?
Simple, to make your website stand out from the rest with structured information in a search engine listing and improve its Click Through Rate (CTR). In a competitive business environment, users are likely to flock to a site that is visible, easily readable, and accessible. Schema markup can improve the visual appeal of your website with relevant details and help users to make informed decisions. Importantly, the recent pronouncement by John Mueller of Google hinted at the possibility of Google using structured data markup as a parameter to rank websites. If this is true, then it is all the more important for you to adopt schema markup for your website. At a time when only a small number of websites are integrated with schema markup, it makes absolute sense that the digital marketing services should execute the same.
Moreover, in a day and age when voice searches using digital assistants like Siri, Cortana, OK Google, and Alexa are rising, schema markup can act as a signpost for search engines to return business relevant results against voice based search queries.
What are the types of schema markup?
There is a comprehensive list of schemas that businesses like yours can use to enhance the readability of your website – both for the search engines and end users. However, the SEO services need to be judicious in integrating the specific schemas to increase their impact and relevance. Let us understand the type of schemas digital marketers can utilize.
#1. Organization Schema Markup: To be added to your About Us or Home Page, this type of schema establishes your business details with the search engines. Using this you can describe your business and/or marketing details such as physical location, contact information, official name and logo, or social media profile info among others.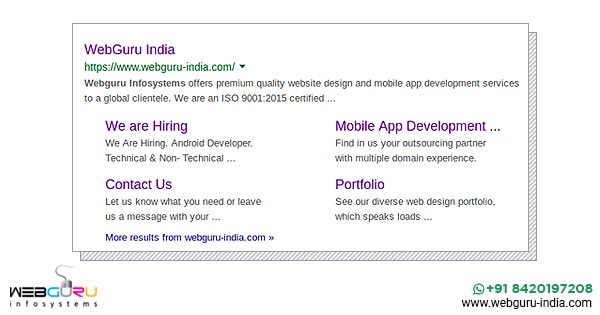 #2. Video Schema Markup: Embedded videos have become one of the prominent web development trends to derive better user engagement. So, should your site has attractive videos then you can let the search engines display the same as video rich snippets in search results.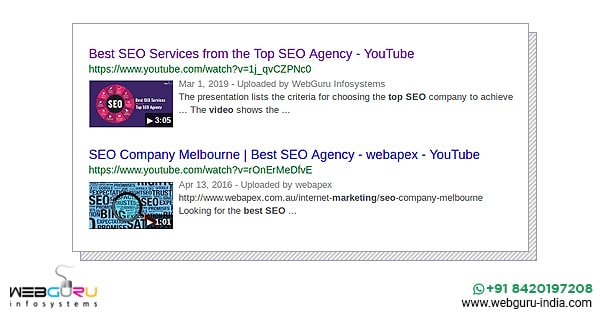 #3. Product and Offer Schema Markup: If you have an eCommerce site and want to display product and offer information on the SERPs, then product and offer schema markup can come handy. Using this type of schema, you can display information related to your product or offer such as price, availability, reviews etc. Such readily available info on the SERPs can generate better customer traction and sales.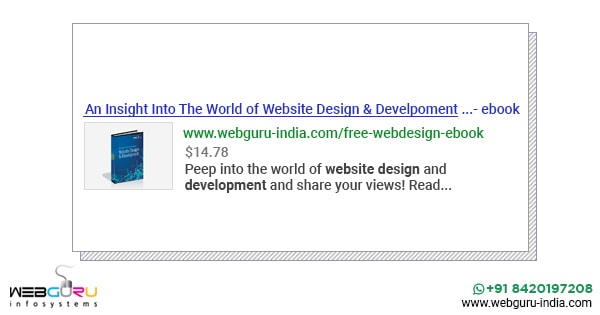 #4. Schema Rating Markup: Ratings give an idea about your site's popularity with the end customers. It gives an insight pertaining to various parameters of your business such as product or service quality, efficiency, customer service etc. Today, customers are seen to be swayed by such ratings as they opt for websites with higher ratings. The rating schema can generate rich star rating snippets for your website on the SERPs.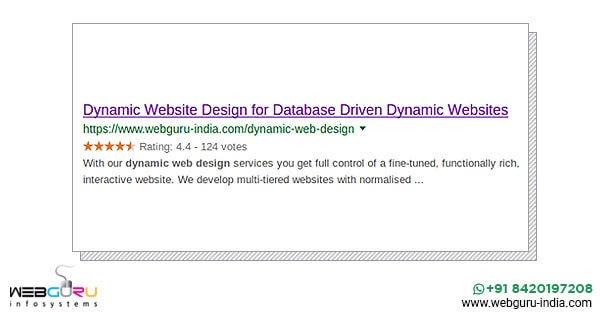 #5. Event Schema Markup: This type of schema is used by businesses that organize musical soirees, art festivals, and events. It can help to increase the knowledge graph of your site for Google and promote your events.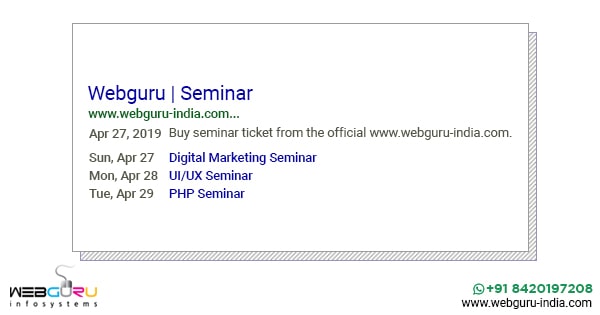 Conclusion
The integration of schema markup into your website (specific types relevant to your business) can improve the readability of your URL on the SERPs. It can help to improve the Click Through Rate of your site and generate leads. Since the backend coding can turn out to be challenging for businesses, it is better to engage a professional digital marketing services to garner positive results.