Irrespective of the fact that how long you have been in a business, every business has a definite image. With the consumers or buyers every company is identifiable with a certain image. Generally it is assumed that once an image is made it cannot be altered. But that's not how it works. In fact, it is necessary for brands to keep revamping their image so as to attract new audiences or provide a new definition to their businesses.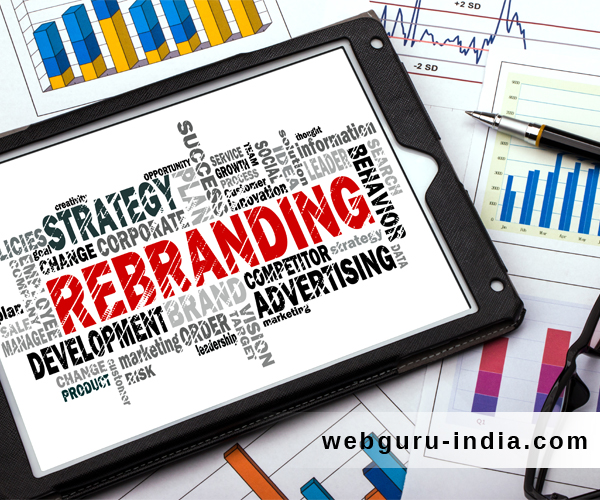 Steps To Rebranding Your Business
Opting for an image makeover is not that difficult. All you require are a few easy tweaks and your brand will be ready with a new image.
Image Audit
How about an image audit? In order to figure out what changes should be introduced, you first must know where you stand. For this reason it is important that you take a thorough look at your current branding status. Adopt the customers' perspective as it will help you better in understanding how the consumers are looking at the brand. Compare your image with your contemporaries/competitors; you will get a fair picture on how your brand is faring presently. For current updates consider the successful brands in your industry. Reviewing their logos or website design as well as marketing campaigns will help you to find out what is missing in your brand.
Mobilize Your Strategy
If your website was created ignoring the handheld devices, then you are definitely lagging behind your competitors. In order to increase revenues you will have to keep pace with the latest developments in the website design techniques. Web technology had a serious impact on website designing. Consequently, new techniques like responsive website design and local SEO searches have become popular. If you are optimizing for local searches it is vital to keep your contact information and address updated so that the customers can find you when they are searching for the kind of services that you offer.
Rediscover Your Colors
For branding the data driven designs have become essential. Businesses are increasingly using proven ideas in order to engage the audiences. The marketers have gradually found out that both color and content placement play crucial roles. However, you need not spend huge amounts of money to achieve this effect. You can opt for using colors that reflect your image. For instance, if you are associated with the hospitality industry, subtle colors will be more suitable.
Pay Attention to Your Customers
Listen to what your customers have to say. Opting for a makeover process is easy if you take the proper details into account. Let the analytics guide you properly. In addition, take note of the sources from which the customers are pouring in. in addition take note of the keywords as well and blend them with your organic searches. Once you have introduced these changes, there will be a better baseline for comparing with your competitors. You can ask your customers to participate in the voluntary surveys to understand their thoughts better.
Take Part in Local Events
Besides your online efforts, it is equally important to be involved in certain hands-on marketing events. In this regard, why not participate in some local events? You can sponsor local charities or networking to attract attention. If you can strike a note with the local community then your customers can promote you through word of mouth. Chances are that they also take to social media platforms to provide positive feedback about your brand.
Consistency is the Key
For expanding your customer base, remember not to lose out on your present customers. Look at Starbucks. Although they are rebranding consistently, they make only little tweaks to their logos. Their marketing techniques undergo minute changes. In case you have already garnered a consistent and loyal customer base, it would be better to avoid major rebranding programs. On the contrary, you can work with your present logo for better and newer marketing strategies.
Conclusion
If you are planning a completely new customer base then forget everything that was history. The trick here is to begin from the scratch – rename yourself with a new logo, a new identity.
Never think that you are the only business that is going through changes. Rebranding is a major force that is applied to ensure that a company's image is revamped and it garners better visibility and newer customer base.