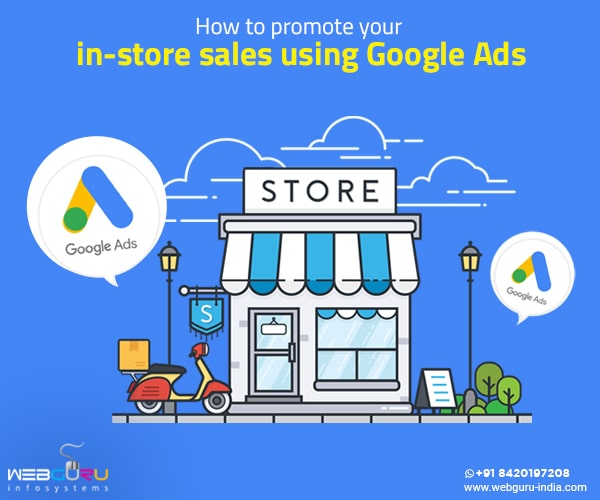 With competition in the online world becoming intense with each passing day, not all online stores are making hay. In fact, many of them are finding it difficult to keep afloat. So, in order to drive traffic and stay competitive, such stores need to create smart PPC marketing campaigns by leveraging the powerful Google Ads tool. The tool helps to monitor and administer traffic to an online store by using user driven search terms and other parameters. Interestingly, as per a Google survey the "on sale near me" search term has managed to increase the search volume of stores by 250% since last two years. Thus, in order to leverage and hack the Google Ads campaign features, retailers and businesses can consult a top internet marketing agency and drive sales.
Creating a marketing strategy with digital marketing services
A Rundown of Google Ads Features
The features introduced by Google in the Google Ads tool can help any online store to create and run successful marketing campaigns.
Market audience segments based on purchase intents
Google is focusing to extend the audience targeting features. Introduced in 2013 and named as "in market buyers", this targeting method is designed to reach the prospective buyers. Google happens to target these online shoppers based on a survey of intent signals such as recent browsing queries or search activities. Now, Google plans to include more such signals in thirty different categories such as education, beauty, sports, real estate, and others. Therefore, if your business caters to one of these segments, then engaging reputable digital marketing services would help you to target prospective buyers based on their purchase intent.
Local campaigns using group locations
With the help of this feature, advertisers can tailor their advertising budgets and messaging content to locations based on sales plan and in-store promotion. It offers clients to tweak their messaging and budgets to certain geographies on the basis of in-store sale schedules and promotion. However, with the help of any top internet marketing agency in india, merchants can successfully tap into this potential segment.
Advertising in LIAs
Google has introduced the Local Inventory Ads (LIAs) or a unique Shopping Ad feature to promote products in various stores that are located near the user. The LIAs help to highlight the special in-store promotions and offer to drive sales. This feature has been introduced in Australia and the USA initially, and in due course, will be rolled out to other regions as well.
Seasonality adjustments
Google has introduced some modifications into the bidding platforms to let retailers enjoy the optimal return on investment and best conversion rates in the upcoming sales. With this feature, merchants can utilize Google's Smart Bidding to prepare for the growth and adjustments that are needed the most. However, reputable digital marketing services can help you to promote and anticipate the surge in conversion ratios.
Calls for automated local campaigns
No longer the implementation of automation is limited to specific aspects of promotion management such as dynamic headlines or bidding. Every facet of this campaign such as targeting, creative or bidding can be automated based on inputs from the merchants. These types of local extension based campaigns help to deliver advertisements across Google's omnichannel avenues such as Display, Search, Maps, Apps, YouTube, and others. These inform users about details like direction to the local stores, photos, business hours and contact number.
Asset reporting facility for local campaigns
Another feature rolled out by Google is the asset reporting facility for local campaigns. It helps advertisers to explore the functioning of ad headlines, images, and descriptions. The asset reporting process has a grading method that ranks entities with different labels such as "Good" and "Best".
Conclusion
ECommerce giants like Amazon, eBay etc have restructured their promotional agenda and brand orientation. However, in-store sales still hold good for a vast majority of brick and mortar stores. Google now aims to offer a counterpoint to e-commerce businesses while providing solutions for physical retailers to increase their in-store sales. The local campaigns of Google are focused on physical stores that can easily drive footfalls by engaging a top internet marketing agency in india.