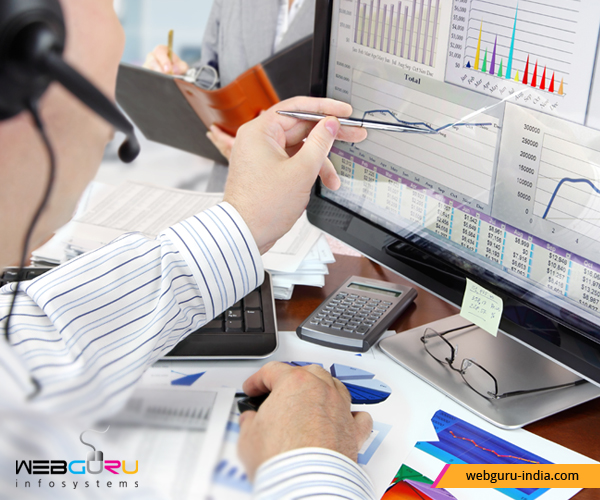 There is the big data as well as the other data reporting tool like the Google Analytics to find out the traffic sources that are generating revenues for your ecommerce website. Big data is used widely by the marketers to customize information in order to offer personalized services to both the existing and potential consumers. Social media platforms and mobile computing has contributed significantly to gather relevant information so that the ecommerce businesses can reap the benefits. On the other hand, Google Analytics can be set up for ecommerce tracking. You can even link your Adwords and Analytics accounts to witness which keywords are driving traffic directly to Analytics besides your organic traffic.
Traffic resources are undoubtedly effective in generating revenues but the question is whether they are adequate. Diving into ecommerce might seem easy but making money online isn't a cakewalk. Before your business reaches the heights of success, you will be required to make certain investments. It demands your cost, effort as well as time to assemble a team who will work on the ecommerce website design. Right from designing the ecommerce website to popularizing the brand through social media – the entire process demands dedicated workforce. Hence, it is all the more important to ensure that your online business is able to generate the desired revenues. Here are certain ideas that can help you to improve your average order value, repeat the existing customers, and provide a boost to your revenue.
Reach Out to the Full Price Customers
If you have resources to track your revenue then you will have a fair idea about those consumers who are buying without any discounts or offers. In order to generate more revenue it is important to reach out to those consumers. They are your full price customers. Once you have gathered data about them through emails, order numbers, etc, it is time to resort to loyalty email campaigns featuring new products or services. This should be done before you set up special offers or discounts. On the contrary, you can also set up special offers exclusively for such customers. While you are reaching out to customers it is also necessary to remember that your website must include the essential features for a business website. These processes will help you to figure out and attract the attention of the visitors. Finally, it is all about enhancing the lifetime value of the customer lifetime.
Introduce New Campaigns
There are win-back campaigns that can be introduced to reach out to the inactive customers. The big data will be of immense help in this regard. From the data collected you can find out those customers who have not purchased in the recent past but once they were your full price consumers. It is time to reactivate them. Such a campaign will lead to reduce the bounce rates and boost repeat customer purchases.
Offers have a Positive Impact on Conversion Rates
A study of the buyers' behavior will reveal that there are certain customers who prefer purchasing through offers. They are referred to as low AOV (average order value). Regarding them, too, data in the form of emails and order numbers can be collected to find out the percentage or the exact number of customers that are driven by discounts. When you are launching discount programs make sure to reach out to these customers regularly. It would also be helpful if you can encourage them to promote your offers through word of mouth promotion.
Separate Strategies to Convert Visitors
Based on the frequency of the visitors, you can formulate plans to approach the visitors to push them down the purchase funnel. For new visitors you can track their locations and offer them innovative purchase offers in order to convert them. You can also guide your customers who have been stuck in the purchase funnel for a long time. This will eventually lead to increase in sales.
While there has been a lot of discussion on the need to follow the latest website design trends or the crucial elements that should be included in the ecommerce website, it is equally vital to remember that the end of an online business is to generate ROI. In order to meet this end, the traffic sources prove effective.