Redesigning a corporate website is an uphill task. For online businesses a website emphasizes their web presence. It is a tool that should bring in business results. Thus, in order to keep things moving in the right direction it is important that your corporate website is updated and lists all the services extensively. Corporate websites are large. There are multiple departments, practice listings and vendors. The key is to come up with a well designed and properly written website that will successfully communicate your aims, goals, mission and vision to the potential customers. Most companies seek website redesign so that their site is in tandem with the latest developments. For instance, if a corporate website is not responsive in nature, the need to redesign it arises. There are others who would like to add more products and services. Whatever the reasons, it is important to ensure that the reasons for redesigning as well as the process are crystal clear.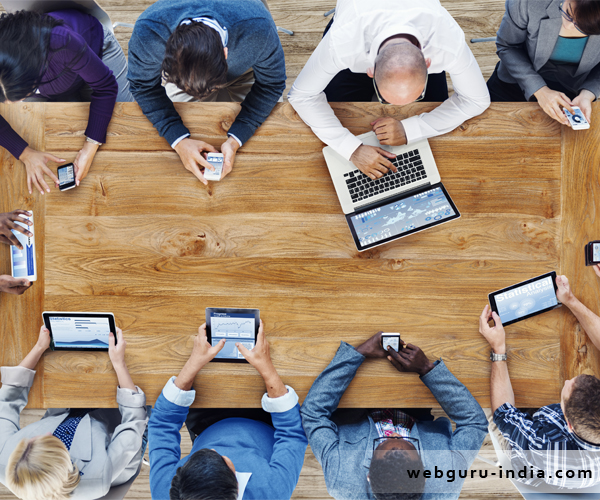 Key Points to Consider Before Redesigning Your Corporate Website
Here are a few tips you should consider before redesigning your website. With these in mind, you should be able to keep attracting even more business after the redesign.
Goal must be Clear
Whether it is about redesigning a website or rebranding, the goal must be clear. The primary aim of a business website is to get more visitors and leads. You do not go ahead with redesign because the design is boring. There has to be concrete reasons so that you can focus on the results. Every decision made regarding the website should be focused on one goal – how to improve the number of leads and visitors.
Responsive is Mandatory
If you are not going the responsive way then you lose out heavily on customers. "Responsive" is not a trend, it's mandatory. Hence, ensure that your chosen website design service has the requisite expertise. Often while the layout and functionalities are planned, mobile functionality is a later addition. This is a grave mistake. As per reports more than half of global web usage is through handheld devices. If the latest trends are to be kept in mind then the number will increase in future. In this regard, it is best to create a responsive website instead of creating two separate websites – mobile site and a full site.
Focus on Content, not Design
Does your website stand out with its design? Hardly matters. You do not need a website that offers unique design. You need a site that has relevant content in it. Your potential customers are not looking for eye catchy sites. They are looking for relevant information and services. Of course, you need a good design but that does not require you to spend excessively on design alone. Your focus should be on the functional.
Go for Conversion Experiments
Improving the effectiveness of the conversion tools continuously is the only way to drive the conversion rate and generate effective leads. Building completely static websites might limit the capability of the site regarding experiments and improvements. It is vital that you are able to edit the content as well as create landing pages without any need to know the codes.
Site Navigation
You should take care about the site navigation before developing anything else. You might be surprised to find how the opinions on navigation might differ while redesigning the website. Hence, it is necessary to solve this issue before moving onto either design or content.
Chalk out Your Content
Content building strategy is important if you want to witness success for your websites. The more content you have, the better will be your website visitors. This will, in turn, help your online businesses to grow faster. Besides developing content, it is also important to keep updating it. Thus, there has to be a well laid strategy as far as content is concerned.
SEO, Landing Pages, Social Media Integration
While you are redesigning your corporate website take a look at its ranking. How is it faring on Google? This is important for you to know. You can also opt for blogging that allows you to interact with the clients. Landing pages are critical as they are vital in getting value from your traffic. While implementing SEO is not that difficult, it provides genuine results. Social media integration is another aspect which you should include. The world has gone digital and so should you. This is a great platform to interact with your clients directly.
Conclusion
The best part about redesign is that you get to include the latest developments. Finally, do not follow the herd. You have a corporate website and your target audience is different. Implement those plans that work best for your website and see your business soar.