Home Blog SEO Services Panda 3.9 Is Only a "Data Refresh" Update, but Don't be too Relaxed!
Panda 3.9 Is Only a "Data Refresh" Update, but Don't be too Relaxed!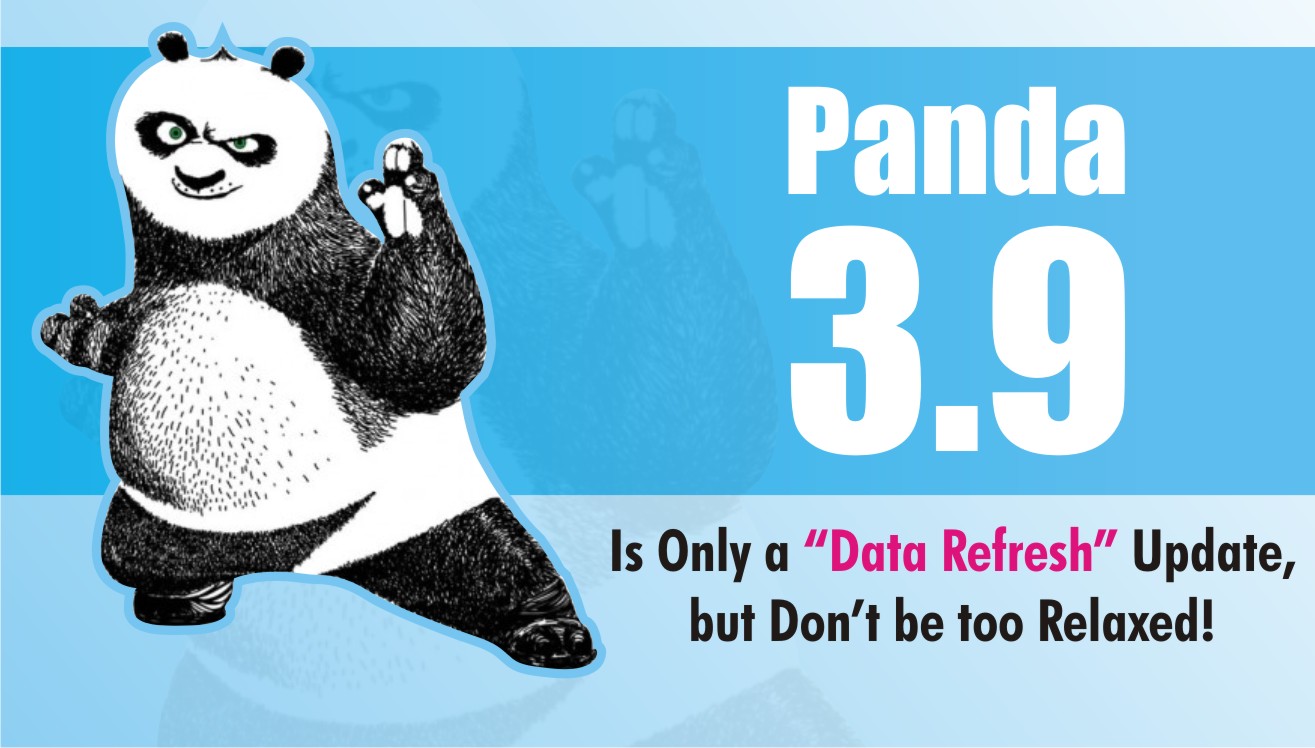 Have you noticed any rise or fall of your site in SERPs this week? If there was some movement, then you have guessed it right! Google rolled out Panda 3.9 update on 24 July to make things even more difficult for spamming sites. Their tweet says, "New data refresh of Panda starts rolling out tonight. ~1% of search results change enough to notice." While this tweet seems general, have you observed the "enough to notice" statement? In the last 2-3 months all the Panda updates offered only data refresh and didn't mess with the algorithm. However, Google never warned the webmasters like this before.
After every update, SEO experts start complaining about illogical punishment. Probably, that is why, this time the search engine giant shared a link goo.gl/huekf with their tweet to point out the factors they consider to decide the quality of a site. If you follow the link and go through the guidelines provided by Google, things will become clearer to you. Though there are dozens of questions asked by Google in that post, here are some of the main things every SEO expert should focus, because Google hates them.
Do you keep posting articles on same or similar topic again and again using the same keywords?
Do you write to satisfy your readers or do you research the keywords first, select the important ones and then start finding the topics related to those keywords?
Is the content original or you are simply duplicating some other writer's content with some modifications to escape copyscape?
Don't you edit the articles properly? Poorly organized articles and spelling/grammar mistakes show your weakness as a writer.
Google constantly says webmasters one thing- write for the readers, not for us. If readers are happy, then we will find you. Panda update is releasing almost every month and if you have a site, listen to Google for a better online business.