02 Feb / 2012
822 views
Shopping Cart Development Strategies to Take Your Online Store to Great Heights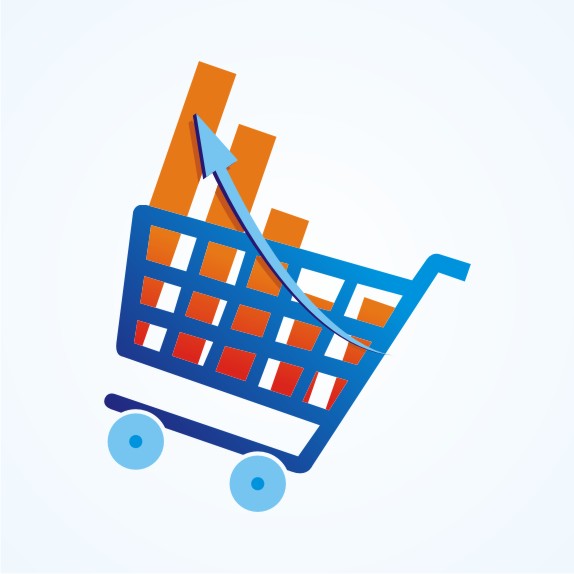 Let's say you are creating an e-commerce website. Your primary concern would be to generate as many sales as possible. For this, you have to manage the checkout procedure of your customers. Now, the checkout button is where many e-commerce sites make the biggest mistake. If you have to stay ahead of them, you have to implement a different approach in the designing, that is, with interesting and user-friendly shopping cart development.
First, you have to keep in mind the kind of products/services your online store sells. If it deals in machinery, bright and colorful shopping carts are a strict no-no. But if you are offering garments and accessories in your online store, your shopping cart must be an attractive one. Remember, the shopping cart is a very important factor for the customer as well as the store owner.
In this post, you will find some other names of shopping carts such as shopping baskets, bags, trolleys and buckets. Plus, there are also some guidelines about the usability of shopping carts.  So, let's start.
♦ Shopping cart's core functionality – Of course, shopping carts should be attractive to look at, but the basic functionality of a shopping cart should not be forgotten. The cart should be the place where a customer can keep the products of his choice until he makes the payment and checks out of an online store.
♦ Shopping cart should contribute to the site's user-friendliness – If your shopping cart can contribute to your site's usability by offering your customers a concise overview of their shopping activities apart from the list of their selected items that it already shows, it can benefit you. Let's take a look at what you can offer in your shopping cart.
1. You can tell your customers the contents of the shopping cart.
2. You can inform your customers about the minimum number of items to be bought in order to complete their order successfully.
3. You can tell the cost of the products inside the cart
4. You can place a link to the checkout section so that customers can complete the shopping process fast.
5. You can tell your customers the possible ways to make payments.
6. You can put an option for help that customers can use in case of any problem.
With these shopping cart solutions, you can save your customers' time, and if their time is saved, they can explore more products they want to buy.
♦ Shopping basket designed subtly – Bring some subtlety in your shopping basket design by using a color that does not go along with the design of your e-commerce website. This makes the basket noticeable and is a clever idea to embrace if your store deals in products that are a bit out of the ordinary.
♦ Go creative – Come up with some innovative shopping bag designs. Breaking away from the traditional designs can make your shopping bag memorable. Buyers can identify a uniquely designed shopping bag easier and better.
♦ Embed your shopping bucket into your store's logo – You can also use the same color and design pattern of your online store's logo into the shopping bucket and spread it uniformly throughout the entire store by putting the shopping bucket at the same place on every page.
♦ Mistakes to watch out for – Mistakes in the shopping cart development are not unlikely. If you cannot click on the shopping cart icon, cannot recognize the icon, or cannot find the icon in your online store, be sure that there's has been some mistake and you need to fix it.
♦ The placement of your shopping cart – Shopping carts/baskets/bags/buckets/trolleys are usually placed on the top right corner of every page of an e-commerce website. However, as  a customer adds more items to the cart, it is advisable to change the cart's placement by putting it on a sidebar for ease of use. Needless to say, you have to make it prominent so that buyers can see it clearly and easily. But keep in mind, if you are putting your shopping cart on a sidebar, it should be on a sidebar at the same place on every page of your online store.
Finally, brainstorm with your shopping cart solutions providers and make your cart as interesting, motivating and user-friendly as you can.